General Labourer - Mosport, ON
Dufferin Aggregates - A CRH Company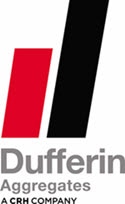 Job ID:  463700 
Work Type:  Regular 
It is a great time to join the CRH Canada team! CRH Canada is going through an exciting business transformation which demands first-class Talent Management support to drive results.

We are building a world- class team. Make your mark!

You will be a successful addition to our team if you look at change as an opportunity to develop and contribute to the business. You will be successful in your role if you like partnering with the business, presenting new ideas and providing excellent customer service.
Dufferin Aggregates, a divison of CRH Canada is looking to hire!
Position: General Labourer
Reports to: Mosport Foreman
Duties and Responsibilities:
•    Work in a team environment with other co-workers, supervisors and managers.
•    Complete cleanup assignments using a skid steer and/or hand-held tools; working safely around moving and/or rotating equipment while using the required personal protective safety equipment.
•    Perform pre-operational checks and operate assigned mobile equipment as trained and directed.
•    Complete scheduled maintenance inspections and lubrication of plant equipment using the appropriate job plans, procedures and manuals.
•    Assist in repairing broken or malfunctioning equipment.
•    Run crushing and screening plant as trained and directed.
•    Assist with plant repairs as needed.
•    Keep foreman informed of any problems affecting assigned work.
•    Be aware of environmentally sensitive areas and be alert to correct environmental problems that may develop in the assigned work area.
•    Specific job duties will often vary from day to day depending on business needs.
Qualifications:
•    Experience in construction, mining or operating heavy machinery is preferred but not required.
•    Basic welding and fitting is preferred but not required.
•    Minimum Ontario high school diploma (OSSD) or equivalent.
•    Mechanical aptitude.
•    Be willing to work rotating shifts, overtime and weekends when required.
•    Good written and oral communication skills.
•    Dependability – follow instructions and respond to supervisor direction.
Working Conditions and Physical Demands:
•    Working outdoors and varied temperatures and weather conditions.
•    Working indoors in varied conditions (ie. hot, noisy, dusty).
•    Working rotating shifts, overtime and weekends when required.
•    Effortless mobility through all areas of the plant.
•    Working at heights.
•    Physical abilities to perform duties.
Health and Safety:
•    Comply with OHSA and all of its applicable regulations.
•    Wear all Personal Protective equipment as prescribed.
•    Strict compliance with CRH Canada safety rules, policies and procedures.
•    Report all incidents and near misses.
•    Report all safety hazards.
•    Follow Lockout/Tag out procedures.
•    Emergency response plan awareness.
Visit our website for more information: http://www.crhcanada.com
CRH Canada Group Inc. recognizes Canada's diverse landscape. Accommodation is available upon request for applicants with disabilities throughout the recruitment and selection process.
Date Posted: 
Nov 30, 2022

Job Segment: Welding, Manufacturing