Dufferin Aggregates - A CRH Company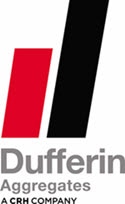 Job ID:  471919 
Work Type:  Full Time Permanent 
It is a great time to join the CRH Canada team! CRH Canada is going through an exciting business transformation which demands first-class Talent Management support to drive results.

We are building a world- class team. Make your mark!

You will be a successful addition to our team if you look at change as an opportunity to develop and contribute to the business. You will be successful in your role if you like partnering with the business, presenting new ideas and providing excellent customer service.
Who we are
Recognized as one of Greater Toronto's Top 100 Employers, Dufferin Aggregates is a leading supplier of aggregates for the construction industry in Ontario. We operate more than 20 sites, including quarries, sand pits and distribution yards to supply crushed stone, sand and gravel, recycled crushed concrete as well as recycled crushed asphalt, for the commercial, industrial, residential and civil engineering sector. 
We are a member of CRH plc, a global building materials company with a proud and successful history, a strong track record of performance and a clear commitment to safety and ethical business practices. The company employs over 90,000 people in 37 countries around the world.
The Site Superintendent is accountable for the following:
Position Responsibilities (key duties, scope of position, goals, expectations, skill requirements, and travel requirements)
Ensures compliance to the Occupational Health and Safety Act and to the Holcim Pyramid programs relative to on-site safety

Management of Foremen, and Hourly Employees   

Implement actions to meet budgeted cost per tonne

Participates in Site Budget, Forecasts and CAPEX Management 

Creates and Implements short and long term mining plans

Implementation of daily scheduling, production goals, environmental goals and safety goals

Participates in Activities related to positive community relations where the site operates

Liase / Compliance  with Government agencies in conjunction with the Property department

Maintain high level of equipment availability by effectively communicating and coordinating maintenance initiatives

Continuously improve quality of produced products

Performance Management of employees

Foster positive employee relations to impact productivity

Oversee implementation of the Collective Agreement in Aberfoyle
Educational Criteria
Degree in Engineering preferred or equivalent in education and experience
Position Dimensions (i.e., communication skills, planning, teamwork, technical knowledge, leadership, initiative)
Communication skills; Clearly conveying information and ideas through a variety of media to individuals or groups in a manner that engages the audience and helps them understand and retain the message

Foster Teamwork and Cooperation – Foster a sense of collaboration and work effectively across the organization to achieve goals

Work Standards; Setting high standards of performance for self and others

Planning and Organizing; Establishing courses of action for self and others to ensure that work is completed efficiently

Safety Awareness

Identifying and correcting conditions that affect employee safety

Adapts and Learns- work effectively in the face of ambiguity, shifting priorities and rapid change while actively developing one's skills and capabilities
Other Related Experiences Required or Preferred
Auto Cad experience preferred  

Microsoft office computer experience 

SAP experience an asset

Labour Relations Management in a Unionized Environment an asset
Stay in touch with the latest on industry news and new opportunities. Follow us on Twitter, LinkedIn and Facebook or visit our website for more information: http://www.crhcanada.com
CRH Canada Group Inc. recognizes Canada's diverse landscape. Accommodation is available upon request for applicants with disabilities throughout the recruitment and selection process.
Date Posted: 
Nov 25, 2022

Job Segment: Construction, Drafting, AutoCAD, CAD, Employee Relations, Engineering, Human Resources