Send me alerts every days
Site Foreman - Aberfoyle, ON
Dufferin Aggregates - a division of CRH Canada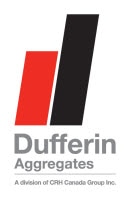 Job ID:  152541 
Work Type:  Full Time Permanent 
It is a great time to join the CRH Canada team! CRH Canada is going through an exciting business transformation which demands first-class Talent Management support to drive results.

We are building a world- class team. Make your mark!

You will be a successful addition to our team if you look at change as an opportunity to develop and contribute to the business. You will be successful in your role if you like partnering with the business, presenting new ideas and providing excellent customer service.
Dufferin Aggregates, a divison of CRH Canada is looking to hire!
Position: Site Foreman
Position Responsibilities:
Under the general direction of the Site Superintendent, the Foreman is responsible to:
Ensure that daily operations are carried out in accordance to company objectives through the direct effective supervision of the hourly production and maintenance employees
Ensure compliance with Occupational Health and Safety legislation and Dufferin Aggregates Health and safety policies and procedures, in daily operations, as well as ensuring that Health and Safety training is carried out in accordance to legislative and pyramid requirements
Oversee the safe and effective utilization of manpower, equipment, inventory, and property development
Maintain production schedules, maintenance schedules, budgeted operating costs, forecasting, and capital planning and communicate progress regularly to the management and hourly teams
Coordinate the production process to balance inventories so as to meet sales targets, and customer needs
Coordinate and control production with the goal of optimizing the product balance with the requirements of the sales department and customer needs
Plan and implement the plant maintenance for both reactive and preventative maintenance purposes (including shut down planning, coordinating and implementation).
Represent Dufferin Aggregates during on site visits by the M.O.L., M.N.R., and the M.O.E.
Support property department with efforts to provide necessary rehabilitation to site, in accordance with approved site plans
Assist and support Site Superintendent with special projects and company initiatives, as required
Educational Criteria
College diploma in an appropriate discipline or trade and or an equivalent combination of post secondary education and acquired work experience.
Requirements
1-3 years of related experience
Strong interpersonal skills and team orientated
Strong verbal, written and computer skills
Ability to deal with changing priorities on a daily basis and multi-tasked orientated
Sound technical knowledge of aggregate, concrete or construction products and practices required
Visit our website for more information: http://www.crhcanada.com
CRH Canada Group Inc. recognizes Canada's diverse landscape. Accommodation is available upon request for applicants with disabilities throughout the recruitment and selection process.