Construction Summer Student Sales
Dufferin Construction - A CRH Company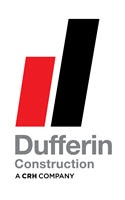 Job ID:  478349 
Work Type:  Internship 
Dufferin Construction is a division of CRH Canada Group Inc., one of Canada's largest vertically integrated building materials and construction companies.
Here at Dufferin Construction, we are always seeking to hire numerous students for co-op placements. The locations in which you will work depend on your permanent address and interest.
Who we are
Recognized as one of Greater Toronto's Top 100 Employers and under the long established and respected name of Dufferin Construction, a CRH Company, we operate a multi-million construction business which provides construction services throughout Southern Ontario and on key projects across Canada. Founded in 1912, Dufferin Construction has built a solid reputation for market excellence, drawing on a rich history and a strong heritage of quality, stability and innovative leadership in the marketplace. Dufferin Construction is one of the largest heavy civil engineering contractors in the industry, employing over 1000 people.
Job Title: Construction Summer Student - Sales 
Placement Term: 4 Months
Expected Start Date: May 2023
Job Location: Lindsay/Durham/Peterborough and surrounding areas
What you will do:
•    Work closely with sales and marketing departments, you will be gathering physical market intelligence in the hot mix and asphalt industry. 
•    Market intelligence will include inventory counts, logistics, and assessment of local projects. 
•    Market intelligence will be gathered into standardized reports and reviewed with the sales and marketing and corporate strategy teams.
•    Candidate will be required to travel to local projects and asphalt plants. 
•    Candidate will complete weekly touch points with the sales and strategy team for progress updates. 
•    Candidate will be required to present findings to various levels of management within Dufferin Construction. 
•    Ensure compliance with the Occupational Health & Safety Act and Regulations 
•    Employees may also be assigned other work as required.
What you need to have:
Requirements:
•    Motivated self-starter with the desire to learn and engage within the construction industry, enrolled in a Civil Engineering or Business program 
•    Valid full class G driver's license.
•    Strong computer skills (Microsoft Office, Bluebeam, Civil 3D).
•    Strong attention to detail and accuracy with reporting.
•    Basic data analysis required to support findings and conclusions

Working Conditions:
•    Standard 40 hours per week.
•    Travel to/from/within jobsite(s) is required
•    Employee will be provided with a work vehicle while on site, a company cell phone and laptop 
 
Stay in touch with the latest on industry news and new opportunities. Follow us on Twitter, LinkedIn and Facebook or visit our website for more information: http://www.crhcanada.com
CRH Canada Group Inc. recognizes Canada's diverse landscape. Accommodation is available upon request for applicants with disabilities throughout the recruitment and selection process.

Job Segment: Civil Engineer, Entry Level Sales, Construction, Data Analyst, Engineering, Sales, Data