Customer Experience Lead - Acton, ON
Dufferin Aggregates - A CRH Company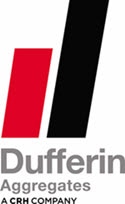 Job ID:  477873 
Work Type:  Full Time Permanent 
It is a great time to join the CRH Canada team! CRH Canada is going through an exciting business transformation which demands first-class Talent Management support to drive results.

We are building a world- class team. Make your mark!

You will be a successful addition to our team if you look at change as an opportunity to develop and contribute to the business. You will be successful in your role if you like partnering with the business, presenting new ideas and providing excellent customer service.
Dufferin Aggregates, a divison of CRH Canada is looking to hire!
Who we are
Recognized as one of Greater Toronto's Top 100 Employers, Dufferin Aggregates is a leading supplier of aggregates for the construction industry in Ontario. We operate more than 20 sites, including quarries, sand pits and distribution yards to supply crushed stone, sand and gravel, recycled crushed concrete as well as recycled crushed asphalt, for the commercial, industrial, residential and civil engineering sector. 
We are a member of CRH plc, a global building materials company with a proud and successful history, a strong track record of performance and a clear commitment to safety and ethical business practices. The company employs over 90,000 people in 37 countries around the world.
Position: Customer Experience Lead (DFA) 
Term: Full Time
Location: Acton & Concord, Hybrid position 
The Customer Experience lead will be responsible for overseeing the day-to-day operations and interactions with customers and vendors. Strong focus on delivering on our promises through providing a positive experience at each touch point, to promote retention and generate new opportunities. You will make real-time decisions ensuring customer requirements are met while identifying gaps and process improvements. You will promote and encourage employee development, provide coaching and training. 

Position Responsibilities:
•    Responsible for the supervision, and training of the Customer Experience team, scheduling and ensuring appropriate staffing and performance management.
•    Support recruitment & on-boarding
•    Ability to coach, mentor and develop CE level 1, 2 and 3
•    Empowered and able to make scheduling calls on orders
•    Work on various truck and supply chain related services and projects
•    Act as a liaise to ensure effective communication between internal and external customers
•    Support as required with order taking & truck ordering 
•    Seek and implement new and innovative ideas to improve service and reduce costs 
•    Build positive relationships with Sales, Operations, Customers, Freight Vendors while promoting customer service focus amongst team members 
•    Support and participate in multifunctional team initiatives
•    Order monitoring & Customer communication
•    Respond to customer inquiries and provide updated information about their deliveries efficiently and professionally.
•    Work closely with Scale Operators & Customer Experience Specialists to ensure customer commitments can be achieved
•    Handle customer concerns/inquiries, troubleshooting service and quality related issues; providing real-time solutions to satisfy the customer's needs.
•    Support O2C efficiency through attention to detail & timely correction to errors 
•    Administrative duties as required.
Position Requirements
•    Strong knowledge of aggregate products, market segments, market geography, and product applications 
•    Proficient in APEX, TREADMicrosoft Office, Google Earth, Office 365 and web-based services
•    Prior DFA Dispatch experience is preferred
 
Educational Criteria
•    Secondary School Education or equivalent business-related experience
 
Position Dimensions:
•    Customer focused – Foster a customer focused environment, delivering exceptional customer service and anticipating future customer needs
•    Strong interpersonal skills
•    Fosters teamwork and cooperation – Foster a sense of collaboration and work effectively across organization to achieve goals
•    Adapts and learns – work effectively in the face of ambiguity, shifting priorities and rapid change while actively developing one's skills and capabilities
•    Maintain a professional demeanor with internal and external clients
•    Safety oriented
•    Analysis and Problem-Solving – Effectively examine events, issues and problems and generate optimal solutions in a timely manner.
•    Strong interpersonal skills
•    Ability to multi-task and detail oriented
•    Excellent organization skills
•    Execution of best practices to provide a consistent and standardized customer experience 
What Dufferin Aggregates Offers You:
•    Pension and benefits included after probationary period.
•    Competitive Salary!
•    Employee Family Assistance Program.
•    Employee Referral Program.
•    A culture that values opportunity for growth, development, and internal promotion!
•    Employee discounts and Recognition programs.

Stay in touch with the latest on industry news and new opportunities. Follow us on Twitter, LinkedIn and Facebook or visit our website for more information: http://www.crhcanada.com
Visit our website for more information: http://www.crhcanada.com
CRH Canada Group Inc. recognizes Canada's diverse landscape. Accommodation is available upon request for applicants with disabilities throughout the recruitment and selection process.
Date Posted: 
Jan 23, 2023

Job Segment: Supply Chain, Construction, Supply, Civil Engineer, Sales Operations, Operations, Engineering, Sales