Dufferin Aggregates - a division of CRH Canada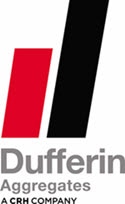 Job ID:  302364 
Work Type:  Regular 
It is a great time to join the CRH Canada team! CRH Canada is going through an exciting business transformation which demands first-class Talent Management support to drive results.

We are building a world- class team. Make your mark!

You will be a successful addition to our team if you look at change as an opportunity to develop and contribute to the business. You will be successful in your role if you like partnering with the business, presenting new ideas and providing excellent customer service.
Dufferin Aggregates, a divison of CRH Canada is looking to hire!
Position: Soil Engineer 
 
Position Overview: 
Dufferin Aggregates is looking for a Soil Engineer! Reporting to the Land and Rehabilitation Manager, this candidate will be responsible for, supporting the growth of the Soil Management line of business by providing the necessary technical expertise to optimize and maximize soil importation across all sites.
 
Position Responsibilities: 
•    Collaborate with the Commercial team to ensure attraction and retention of new customers.
•    Analyze and interpret the environmental documentation submitted by customers to determine suitability for importation. 
•    Support the development and implementation of short- and long-term rehabilitation plans.
•    Ensure environmental quality control guidelines are followed upstream (at the customers job site) and downstream (at the receiving site).
•    Collaborate with management team and customer QPs.
•    Track and comment as required, any new legislation on soil regulations in Ontario.
•    Ensure compliance with the Occupational Health & Safety Legislation and Dufferin Aggregates Health & Safety policies and procedures.
•    Collect market intelligence on competitor activities related to excess soils in Ontario.
•    Other duties may be assigned. 
 
Education: 
•    University degree with discipline in Engineering or Environmental Science preferred.
•    P. Eng or P. Geo designation or eligibility and willingness to obtain.
Skill Requirements (Experience, Technical Expertise): 
•    Experience participating in site remediation and environmental site assessments preferred.
•    Sound knowledge of OH&S policies, procedures, and regulations 
•    Knowledge and understanding of O.Reg. 153/04 and Excess Soil O.Reg 406/19
•    Excellent interpersonal and communication skills
•    Ability to work in an outdoor environment, with frequent exposure to heat and cold
 
Position Dimensions (Core Competencies):
•    Displays a good understanding of key aspects of own organization's mission and strategies.
•    Breaks down problems into manageable components to gain a better understanding of the issue.
•    Generally draws accurate conclusions from financial and quantitative information
•    Makes efficient use of time, modifying own work activities and methods to eliminate wasted effort as needed
•    Acts independently and with self-reliance; takes the initiative to resolve difficult issues and problems when they arise
•    Shows support for others who take appropriate risks.
•    Shares information and viewpoints openly and directly with others.
•    Demonstrates a sense of optimism, ownership, and commitment.
•    Relates to people in an open, friendly, and accepting manner, respectful to others, regardless of their role.
•    Takes opportunities to collaborate with others when they arise; displays openness to the ideas and input of others.
 
Visit our website for more information: http://www.crhcanada.com
CRH Canada Group Inc. recognizes Canada's diverse landscape. Accommodation is available upon request for applicants with disabilities throughout the recruitment and selection process.

Job Segment: Engineer, Engineering