Technical Service Coordinator - Quality
Dufferin Aggregates - A CRH Company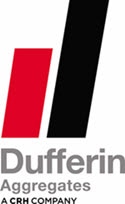 Job ID:  459960 
Work Type:  Contract 
It is a great time to join the CRH Canada team! CRH Canada is going through an exciting business transformation which demands first-class Talent Management support to drive results.

We are building a world- class team. Make your mark!

You will be a successful addition to our team if you look at change as an opportunity to develop and contribute to the business. You will be successful in your role if you like partnering with the business, presenting new ideas and providing excellent customer service.
Dufferin Aggregates, a divison of CRH Canada is looking to hire!
Overview: 
The Technical Service Coordinator is a developmental role consisting of activities to maintain the quality management system and in performing, coordinating and reporting concrete and aggregate materials analysis. You will have exposure to different areas within the group such as Dufferin Aggregates, Dufferin Concrete, Ontario Ready Mix and the CRH cement plant. The position requires a strong performer who can work independently and effectively within the team.
Position Responsibilities (key duties, scope of position, goals, expectations, and skill requirements:
•    Maintain quality management system to achieve consistent laboratory operation, allowing quality KPI's to be met.
•    Interface with other laboratory and field technicians and third-party laboratories to communicate quality objectives and results
•    Sampling and testing of concrete and aggregate materials to ensure they meet plant and regulatory specifications
•    Assist in annual CCIL recertification as well as MTO proficiency testing
•    Equipment operation and calibration, including preventive and general maintenance
•    Maintaining daily records of all test data
•    Generate laboratory reports and statistical data
•    Analyze quality metrics and identify issues and opportunities allowing continuous improvement
•    Keep track of laboratory consumables and maintain inventory levels
 
Work Environment:
•    Field/Laboratory environment
•    Travel to plants and job sites
•    Physical demands
 
Position Dimensions:
•    Knowledge of concrete and aggregates testing
•    Strong analytical and decision-making skills
•    Good communication skills both written and oral
•    Proficient in MS Office
•    Excellent problem solving abilities, organizational and time management skills
•    Ability to perform multiple tasks simultaneously, flexible and able to adjust to changing priorities
•    Capability to work in an outdoor environment, with frequent exposure to heat, cold, dust and noise is required
•    Customer-oriented
•    Must have valid G driver's license
 
Educational Criteria:
•    Diploma or Degree in Civil, Geological or Material Engineering, Construction or Chemical Technology Program, or Registered member of The Ontario Association of Certified Engineering and Applied Science Technicians and Technologists
 
Visit our website for more information: http://www.crhcanada.com
CRH Canada Group Inc. recognizes Canada's diverse landscape. Accommodation is available upon request for applicants with disabilities throughout the recruitment and selection process.
Date Posted: 
Nov 18, 2022

Job Segment: Chemical Research, Engineer, Engineering