Superintendent - Structures - Oakville, ON
Dufferin Construction - a division of CRH Canada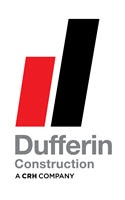 Job ID:  245661 
Work Type:  Full Time Permanent 
It is a great time to join the CRH Canada team! CRH Canada is going through an exciting business transformation which demands first-class Talent Management support to drive results.

We are building a world- class team. Make your mark!

You will be a successful addition to our team if you look at change as an opportunity to develop and contribute to the business. You will be successful in your role if you like partnering with the business, presenting new ideas and providing excellent customer service.
Position: Superintendent- Structures
Reports to: Civil Construction Manager
The Superintendent provides overall technical expertise and leadership for all the structures work on the project, which will include: MUP tunnels and shoring walls, steel structure refurbishment, concrete deck replacement, various retaining walls throughout the alignment and others. Superintendent will oversee and manage all phases of construction activities on a daily basis, including coordination of subcontractor supervision, materials and equipment staging, ensuring all specifications are being followed and that work is completed safely, on schedule and on budget.
Essential Functions:
As a member of the Project Site Team, your duties include being in charge of all on-site construction activities on a daily basis.

Take the lead on productivity issues and monitor work performance and efficiency of employees and subcontractors to ensure project plans and schedule are followed and project is executed effectively and within budget.

Contribute to the development of a construction plan and to manage subcontractor activities.

Assure construction compliance with design requirements.

Participate in the development of any temporary designs required to complete the job.

Supervise and coordinate field engineering and construction activities. Help plan staging areas, work sequence, etc.

Assure compliance with project construction schedule budgets and assume responsibility for the commissioning of project systems.

Ensure project materials and workmanship meets the project Quality Standards.

Ensure the implementation of the Safety Program to create a safe work environment throughout the jobsite and adhere to the safety and record keeping requirements.

Document and report all injuries.

Work directly with other superintendents to identify and resolve potential problems, work interferences or schedule difficulties while assisting in circumventing/resolving such conflicts.

Participate in meetings with client, subcontracted engineering firms, suppliers, operators and project owner.

Maintain and analyze up-to-date cost reports and submit necessary changes to ensure the project is delivered within budget.

Perform additional assignments as directed by the Construction Manager or as required for successful project completion.
Qualifications:
Required
Educational and experience requirements include a four-year construction related degree or engineering degree.

Ten (10) years of experience in structural concrete work.

A minimum of five (5) years construction experience in shoring or piling operations in a site supervisory position.

Ability to evaluate trade performance is essential.

Advanced knowledge of various construction disciplines, safety regulations, scheduling, cost control, quality control, engineering drawings and other documents.

Ability to assume responsibility, interface and communicate with others a must.
Working Conditions/ Physical Effort:
Able to perform in a fast-paces environment.

Able to maintain physical presence on site with the crews, and able to inspect all work closely
We offer a competitive compensation and benefits package in a fast-paced work environment. We are looking for innovative, forward-thinking people who enjoy challenges and want to work on leading-edge infrastructure projects.
To apply for this position, please submit resume online to: workforce@mosaictransit.com
We thank all applicants for their interest, however, only those selected for further consideration will be contacted.
Visit our website for more information: http://www.crhcanada.com
CRH Canada Group Inc. recognizes Canada's diverse landscape. Accommodation is available upon request for applicants with disabilities throughout the recruitment and selection process.
Date Posted: 
Feb 11, 2021

Job Segment: Construction, Engineer, Temporary, Field Engineer, Controls Engineer, Engineering, Contract