Occupational Health and Safety Advisor
Dufferin Construction - a division of CRH Canada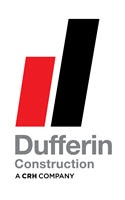 Job ID:  394943 
Work Type:  Full Time Permanent 
It is a great time to join the CRH Canada team! CRH Canada is going through an exciting business transformation which demands first-class Talent Management support to drive results.

We are building a world- class team. Make your mark!

You will be a successful addition to our team if you look at change as an opportunity to develop and contribute to the business. You will be successful in your role if you like partnering with the business, presenting new ideas and providing excellent customer service.
Dufferin Construction Company, a division of CRH Canada is currently looking for an Occupational Health & Safety Advisor to join their growing team.
 
Under the direction of the Team Lead Occupational Health & Safety Advisor, the OH&S Advisor will work on a team of Health and Safety professionals to assist in the maintenance and development of the Health and Safety programs in relation to onsite construction projects. The Advisor will work closely with the OH&S team members to ensure that all program requirements are being met including but not limited to training, COR audits, incident investigations and special projects as assigned by Senior Management.
 
Responsibilities:
•    Point of contact for addressing employee concerns regarding the Health and Safety program while ensuring to foster, promote and develop a positive safety culture.
•    Facilitate and maintain the Companies safety culture change programs, Grass Roots projects, and other training programs as required.
•    Assist in the ongoing maintenance and compliance requirements as it pertains to quality standard, health & safety assessments, MOL investigations, WSIB return to work plans & incident investigations.
•    Work closely with key stakeholders & the OH&S team on the updating and deployment of SOP's & regular safety alerts.
•    Provide guidance, support and best in class practices during JHSC meetings.
•    Conduct site audits & monitor loss control initiatives; report compliance breaches to management.
•    Travel to various onsite construction projects within assigned territory and act as Health & Safety champion.
 
Experience & Educational Requirements:
•    Post-Secondary diploma or degree in Occupational Health and Safety Management or Civil Engineering from an accredited College or university.
•    3+ years of experience within a similar role; Manufacturing or Construction specific experience an asset.
•    Working knowledge of the OHSA and associated regulations.
•    CRSP Designation (Canadian Registered Safety Professional) is an asset.
•    Bilingualism in English and French is an asset.
 
Position Dimensions:
•    Ability to travel to various project locations as required.
•    Excellent oral and written communication skills.
•    Ability to travel within assigned territory without restriction & work within inclement weather conditions as required.
•    Able to work within a fast-paced, high-pressure, autonomous environment.
 
 
Why work for us?
•    With parent companies in Concord, the US and Ireland, your growth potential is limitless!
•    Work with a team of dedicated professionals who are there to support your professional growth!
•    Flexible benefits plans, Defined Contribution pension plan, annual bonuses and merit based increases ensure that your hard work and dedication will be rewarded!
 
About the Company
Dufferin Construction, A division of CRH Canada Group Inc. established in 1912, is one of the largest heavy civil engineering contractors in the industry, and we are continuing to grow.  Dufferin has a solid industry reputation and prides itself on hiring only entry level employees and developing them up the ranks
Dufferin Construction builds careers. Our door is always open to hire highly skilled and motivated individuals who want to develop to their full potential while playing a key role in our future plans.  Solid growth opportunities are available that provide progression from entry level to senior management positions.  Our growth and development strategy involves defined practical experience in project management, augmented with annual training programs to accelerate career progression.
Dufferin Construction offers a wide range of construction services that cater to the Heavy Civil, Commercial/Industrial, Municipal and Land Development market segments.
Visit our website for more information: http://www.crhcanada.com
CRH Canada Group Inc. recognizes Canada's diverse landscape. Accommodation is available upon request for applicants with disabilities throughout the recruitment and selection process.
Date Posted: 
May 12, 2022

Job Segment: Safety, Engineer, Project Manager, Civil Engineer, Service, Engineering, Technology