Senior Health and Safety Advisor
Dufferin Construction - A CRH Company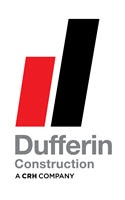 Job ID:  441099 
Work Type:  Full Time Permanent 
It is a great time to join the CRH Canada team! CRH Canada is going through an exciting business transformation which demands first-class Talent Management support to drive results.

We are building a world- class team. Make your mark!

You will be a successful addition to our team if you look at change as an opportunity to develop and contribute to the business. You will be successful in your role if you like partnering with the business, presenting new ideas and providing excellent customer service.
The Sr. H&S Advisor is the primary contact for all Occupational Health and Safety concerns within their Region. The Sr. H&S advisor will work with their team of H&S Advisors to ensure that all Health and Safety Management program requirements are being met including but not limited to training, COR audits and maintenance, incident investigations, project specific assignments and special projects as assigned by Sr. Management and the Manager, Health and Safety.
Continue building a strong safety culture by; promoting the philosophy that safety is a value associated with every priority, and is non-negotiable, and promote a safe and healthy work environment based on employee engagement, ownership, teamwork, education, training and leadership.
Primary Responsibilities:
Ensure assigned Region adheres to all applicable Health and Safety Management System requirements

Assist with updating our Health and Safety Management System which includes COR Elements

Assist with the development of loss control programs

Prepare and review with area managers Driver Behavior telematics reports

Develop, coordinate and facilitate training programs

Complete health and safety assessments on key individuals as required

Coordinate, assign and complete site visits and safety audits (e.g. Formal Assessments, Life Saving Rules Audits) as directed

Promote within their region Quarterly Focus Areas and Continuous Improvement Plans

Assist with Safety Culture Assessments in their region
Act as a liaison with Ministry of Labor during compliance visits and investigations.

Complies with Federal, Provincial and Local Legal requirements by; studying existing and new legislation enforcing adherence to requirements; advising management on needed actions
Provide reports and updates to Sr. Management for assigned Region

Oversee WSIB claims management and return to work plans

Assist in the development, updating and deployment of standard operating procedures

Create and distribute safety alerts as required

Oversee incident investigations and reporting

Work closely with the Corporate Occupational Health Team on return to work planning

Attend, support and chair JHSC meetings as required

Attend personal training programs as directed

Recommend appropriate work practices

Support line personnel in their duties with regards to loss control initiatives
Actively working towards and/or maintaining CRSP designation.
       Human Resource Excellence (HRE)
Actively demonstrate the behaviours outlined in the CRH Canada Leadership Competencies to contribute to a high-performance work environment (i.e.: Act as a Role Model, Engage & Inspire)

Promote commitment to the organizations' vision & values

Support/implement HR programs and policies
Sustainable Environment Performance (SEP)
Understand and operate in accordance with company programs, policies and legislative requirements to ensure that environmental standards and performance objective targets are met
Position Dimensions
Oral and written skills should be at an advanced level.  Fluency in a relevant second language (Portuguese, French) would be an asset

Varied physical demands, including extended sitting, standing, walking, and climbing.

Extended visual and cognitive attention is needed to observe project activities.  Initiative and ingenuity are mandatory since the job receives only general supervision.  Judgment must be frequently exercised in performing staff advisory function.  Decision making discretion is frequently required

Vehicle travel is frequent and occasionally extensive.  Travel to projects and facilities are required.

Observing, collecting data and interacting with workers, supervisors and peers are required.  The incumbent must work in office as well as outdoor settings
        Position Requirements (Education, Experience, Technical Expertise):
Extensive knowledge of OH&S principles, policies, procedures and regulations

Extensive knowledge of business operating processes and procedures

Sound working knowledge of provincial legislation and regulations (eg. WSIA, OHSA)

Excellent computer skills in Microsoft Office (word, excel, project)

Possess a Valid Driver's License (Class G or equivalent)

CRSP Designation or working towards achieving designation
Either a diploma or degree in Health and Safety Management or Civil Engineering from an accredited College or university

5-10 years of experience in a similar role within the Construction Industry is an asset
Visit our website for more information: http://www.crhcanada.com
CRH Canada Group Inc. recognizes Canada's diverse landscape. Accommodation is available upon request for applicants with disabilities throughout the recruitment and selection process.

Job Segment: Civil Engineer, Construction, Safety, Engineer, Engineering, Service