Project Pursuit Coordinator
Dufferin Construction - a division of CRH Canada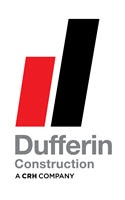 Job ID:  400895 
Work Type:  Regular 
It is a great time to join the CRH Canada team! CRH Canada is going through an exciting business transformation which demands first-class Talent Management support to drive results.

We are building a world- class team. Make your mark!

You will be a successful addition to our team if you look at change as an opportunity to develop and contribute to the business. You will be successful in your role if you like partnering with the business, presenting new ideas and providing excellent customer service.
Dufferin Construction Company, a division of CRH Canada currently has an opening for a Project Pursuit Coordinator for a 18 - 24 months placement within the Partnership Ventures department.
Based at our Oakville, Ontario head office and working under the direction of the Bid Manager, the Project Pursuit Coordinator will act as the conduit between the departments' comprehensive Co-op program and the project proposal/estimating teams. The successful candidate will be responsible for all quantity take-offs, project administration, collaborating in design reviews for compliance, identifying project risks, developing value engineering, coordinating subcontractors, developing and compiling submission content, and working closely with internal and external project partners to ensure successful and competent bid proposals.
The experience gained within the placement will allow you to grow your current role, as well as to be considered for future, full-time roles within the Department. 
Responsibilities:
•    Assist the PV Procurement Team in developing comprehensive, large scale bid submissions within the GTA ADM market.
•    Coordinate, lead, and develop the integrated Co-op program through active mentorship, coaching, and support in both procurement and technical fields.
•    Ensure design scope meets Owner/ Client project specification, relevant municipal/ provincial standards, and supply value engineering/ industry best practice whenever possible.
•    Develop and coordinate Quantity Take-offs for evaluation of alternatives and final estimate
•    Oversee the project administration and RFI process during the bid phase.
•    Work with subcontractors to secure budgetary market pricing and design innovation.
•    Initiate and lead internal projects to improve communication, Human Performance, Health and Safety, and general department excellence.
•    Assess, track, and report non-compliance with project specifications and design risks.
•    Develop, edit, and compile Expression of Interest, Request for Qualification, and Request for Proposal Submission content
•    Build and maintain relationships with business partners, subcontractors, and other departments to remain a choice industry leader in the ADM market.
Experience & Educational Requirements:
•    Post-Secondary Civil Engineering Degree or Civil Engineering Technologist or Technician Diploma and related experience.
•    2 years of experience as a Construction Coordinator or related discipline.
•    Valid full class driver's license.
•    Strong computer skills (Microsoft Office, Auto CAD) and English writing proficiency.
Position Dimensions:
•    Standard 50 hours per week, and may be required to work overtime based on project schedule/requirements (compensated or additional time off in lieu of)  
•    25% travel requirement 
•    Demonstrates a sense of urgency and strong commitment to achieving goals and objectives allowing one to meet or exceed deadlines.
•    Focused on details, highly organized and works effectively with shifting priorities and rapid change.
•    Effectively examines events, issues and problems to generate optimal solutions in a timely manner.
•    Communicates with impact and creates an environment in which people communicate openly and honestly.
•    Fosters teamwork and cooperation with a strong ability to work with a highly functional team of experts.
•    Competent leadership abilities within multiple teams and roles.
•    Desire to challenge concepts and think in a constructive and innovative fashion.
•    Comfortable in a leadership role and provide effective guidance and support when necessary.
•    Work on multiple on-going projects simultaneously with efficiency and rigor.
Perks of the Role
•    Gain valuable experience overseeing direct reports and being responsible for project deadlines that will benefit you in any future management career path.
•    Open yourself up to be considered for future full time roles within Partnership Ventures!

About the Company
Under the long established and respected name of Dufferin Construction, CRH Canada operates a multi-million construction business which provides construction services throughout Southern Ontario and on key projects across Canada.
Founded in 1912, Dufferin Construction has built a solid reputation for market excellence, drawing on a rich history and a strong heritage of quality, stability and innovative leadership in the marketplace.  Dufferin Construction is one of the largest heavy civil engineering contractors in the industry.
 
Dufferin Construction offers a wide range of construction services that cater to the Heavy Civil, Commercial/Industrial, Municipal and Land Development market segments.
In response to an ever increasing marketplace for Alternative Delivery Methods (ADM) in the Ontario Transportation industry, Dufferin Construction established its Partnership Ventures department in 2009. Focusing solely on Design Build (DB), Construction Manager General Contractor (CMGC), and Public Private Partnership (P3) procurement, the Partnership Ventures department has found success on a variety of large-scale projects in Southern Ontario.
Dufferin is a choice partner in the industry offering an array of Heavy Civil expertise including:
•    Light Rail Transit Infrastructure
•    Highway construction, expansion, redevelopment
•    Bridge Construction in both conventional and unconventional methods (rapid bridge replacement)
•    Civil provisions for rail corridor expansions, Metrolinx/ GO Transit infrastructure
•    Excavation and Underground Construction Services: Sewer and watermain
 
Visit our website for more information: http://www.crhcanada.com
CRH Canada Group Inc. recognizes Canada's diverse landscape. Accommodation is available upon request for applicants with disabilities throughout the recruitment and selection process.
Date Posted: 
Jun 30, 2022

Job Segment: AutoCAD, CAD, Drafting, Civil Engineer, Pre-Sales, Engineering, Sales