Full-Stack Software Engineer - Flexible, Europe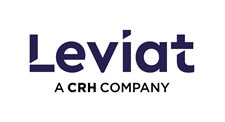 Job ID:  257686
Leviat, a CRH company, is a global leader in insulating, lifting, anchoring, and connecting technology for the construction industry. Leviat's engineered products and innovative construction solutions are used in a variety of market segments from residential to infrastructure, enabling users to build better, stronger, safer, and faster. The company employs nearly 3,000 people at 60 locations globally. Leviat's suite of trusted product brands include Meadow Burke, Halfen, and Thermomass.
About Leviat
Leviat is a world leader in connecting, fixing, lifting and anchoring technology for the construction industry. Our trusted product brands, including Ancon, HALFEN, Plaka and Meadow Burke, are all known for high performance, quality and reliability. These engineered products and innovative construction solutions are used in a variety of sectors from residential to infrastructure.
We help our ambitious construction partners to turn architectural visions into reality and build better, safer, stronger and faster products. Our engineers provide technical design assistance at every stage of a project, from initial planning to installation and beyond. Our technical support services range from simple product selection through to the development of a fully customised project-specific design solution. Our digital engineering tools include industry-leading calculation and design software and BIM objects.
Every promise we make locally, has the commitment and dedication of our global team behind it. Leviat employs almost 3,000 people at 60 locations across North America, Europe and Asia-Pacific, providing an agile and responsive service worldwide.
A CRH company, Leviat is part of the leading building materials business in the world.
Position Overview 
We're looking for two talented and suitably experienced people to join our Technology Studio team as Full-Stack Software Engineers, based in our offices in either the United Kingdom, Belgium or the Netherlands. The Technology Studio is an interdisciplinary software design and engineering group within Leviat. Working closely with the business, we develop custom software that streamlines our product delivery process and opens up new ways of collaborating with design professionals and customers.
In this pivotal  software engineering role you will join our growing in-house software development team, collaborating to design and build interactive applications for both internal and external users.. You should be comfortable working in a fast-paced, studio environment—whether independently or as part of a team. You should have both the prototyping skills required for design studies and the attention to detail required for production code. Because of our design-centered approach, you must be comfortable receiving and responding to design feedback from multiple internal and external stakeholders. Above all, if you are up for a challenge and are adaptable as new design and engineering requirements arise, this is a great opportunity for you.
Key Tasks and Responsibilities 
In this role you will be responsible for a number of tasks including:
Working with product managers, UX designers, and other software engineers to design, develop, and maintain software for various engineering, estimating, and coordination applications

Understanding user requirements and address user feedback and bug reports

Maintaining documentation and test coverage for new and existing software

Keeping up with contemporary software engineering practices, helping our team to stay on the cutting edge
Key competencies and relevant experience 
To be successful in this role you must be team-oriented and have a pragmatic approach to solving complex problems. You should also possess a proven ability to collaborate in an agile fashion with remote colleagues in different time zones. As such language skills in Dutch, French, or German is an advantage.
It is essential that you are proficient in written and spoken English and have strong technical communication skills.
In terms of your skills and experience it is expected that you will have a bachelor's degree or equivalent in computer science or a related field, with a strong academic record that is supported by your professional software development experience which includes full-stack software development experience in JavaScript. If you have additional experience in at least one other general-purpose programming languages and are willing to learn additional programming languages that would also be beneficial.
You should have demonstrable quantitative, logical, and analytical skills and a sound fundamental knowledge of algorithms and data structures and experience programming collaboratively using Git or another comparable revision control system.
Additional desirable experience includes a familiarity with 2D or 3D computer graphics or computational geometry; an understanding of computer-aided design (CAD) modelling paradigms and data formats.
 What Leviat Offers You 
An inclusive culture that values opportunity for growth, development and internal promotion

 

Highly competitive terms and conditions (including basic and performance related pay)

 

Health and wellness programs

 

Excellent opportunities to develop and progress an international career with a global organisation
What Leviat Offers You 
A culture that values opportunity for growth, development and internal promotion

Highly competitive base pay

Competitive secondary benefits

Health and wellness programs
Leviat is an equal opportunity employer. We are committed to creating an inclusive work environment for all employees and actively encourage applications from all sectors of the community.

Job Segment: Developer, Engineer, Construction, CAD, Drafting, Technology, Engineering