Digital Customer Experience Programme Lead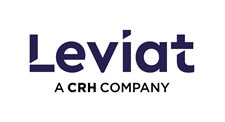 Job ID:  487431
Leviat unites the expertise, skills and resources of CRH's construction accessories companies in a single global organisation.
We imagine, model and make engineered products and innovative construction solutions for a dynamic industry. We support ambitious construction partners to build better, safer, stronger and faster, and help turn awe-inspiring architectural visions into reality. By combining our strengths, we are more agile and responsive to evolving customer needs. From the build of new schools, hospitals, homes and critical infrastructure, to the repair and maintenance of heritage structures, our engineering skills and product technology are making a difference around the world.
Our engineers provide technical design assistance at every stage of a project, from initial planning to installation and beyond. Our technical support services range from simple product selection through to the development of a fully customised project-specific design solution. Our digital engineering tools include industry-leading calculation and design software and Building Information Modelling objects.
Helping to develop a more sustainable built environment is one of the biggest contributions Leviat makes to the communities in which we operate.
About the role
We are currently looking for an ambitious and enthusiastic Digital Customer Experience Programme Lead to join our IT team based in either Amsterdam, Dublin or the UK..
This is a senior, results-driven, customer-obsessed role within the Digital function and has responsibility for driving an industry-leading digital experience for Leviat.
As we further develop our websites and consolidate legacy systems, it is going to be essential that all customer touchpoints are kept simple, intuitive and consistent.
In addition, as we trial and adopt ecommerce in the future, this role will have responsibility for ensuring the necessary integration of IT systems (ERP, CRM) removing complexity and friction for the customer wherever possible and ensuring transactions are kept straightforward and seamless.​
Main responsibilities
In this role you'll:
Act as champion of the customer across all relevant digital channels, keeping abreast of emerging industry technologies and practices (e.g. Connected BIM)​
Remain resolutely focused on the customer's perspective while navigating complex projects, stakeholder structures and IT infrastructure challenges​
Design and execute high-impact customer experience strategies to drive results for Leviat​
Optimise every touchpoint along the customer journey, from lead generation to transaction to fulfilment to after sales service​
Continually define "what good looks like" i.e. establish clear and tangible KPIs and targets for each initiative​
Strive to keep the complexity of backend systems 'hidden' from the customer, making it as simple and intuitive as possible to complete a transaction​
Work with the Digital Engineering team to seamlessly integrate Leviat software into website experiences wherever appropriate​
Funnel optimisation – in collaboration with Marketing, ensure that every touchpoint of the customer lifecycle is as frictionless and compelling as possible​
Establish proof of concept and efficiently scale initiatives across product categories/pillars once validated​
Quickly establish a solid understanding of the business in order to identify product lines and territories best suited to digital pilot projects and rollouts​
Experience & qualifications
To be successful in this role you'll need:
Extensive experience of developing and integrating customer-related systems and processes, e.g. ERP, CRM​
Demonstrable experience of working in complex matrixed organisations, with the  ability to navigate and "make it happen"​
The ability to operate at a strategic level and to drive the agenda with senior leadership​
To be an effective communicatior - technical and non-technical; with developed project sponsor and stakeholder relationship skills.​
To support innovative thinking and be adept at leading the team to define & build system solutions from business requirements​
Agile/Scrum Delivery experience and a familiarity with UI/UX design concepts​
A familiarity with Web applications: Front-end vs "full-stack", Web application architecture, API design, databases, cloud services/hosting​
To be hands-on, pragmatic and results driven, with an eye for detail.
A willingness to travel as appropriate.​
To be fluent in English. Other languages (German, French, Dutch) are an advantage​
WORKING AT CRH
As a multinational and multicultural organization, CRH recognizes that our diverse and talented global workforce is critical to sustaining competitive advantage and long-term success. At CRH we want to challenge all of our employees to reach their full potential and play their part in the success of our business. We place a strong focus on developing and empowering our employees to help ensure that we have the talent and capabilities we need now and in the future. We also strive to provide an attractive, rewarding and stimulating modern work environment that will engage and inspire our employees to meet the ever evolving standards and expectations of our customers. 
 
COMPENSATION
We offer an international workplace with a lot of opportunities, freedom and flexibility. As such, self – starters who enjoy working in a challenging environment and who can play a role in shaping our future are encouraged to join CRH. We take care of our employees and therefore offer a generous total rewards package, a diverse and inclusive culture and professional development opportunities.

Job Segment: Pre-Sales, Cloud, Front End, ERP, CRM, Sales, Technology