Global HR Business Partner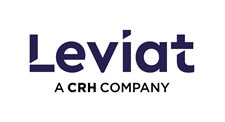 Job ID:  440099
Leviat unites the expertise, skills and resources of CRH's construction accessories companies in a single global organisation.
We imagine, model and make engineered products and innovative construction solutions for a dynamic industry. We support ambitious construction partners to build better, safer, stronger and faster, and help turn awe-inspiring architectural visions into reality. By combining our strengths, we are more agile and responsive to evolving customer needs. From the build of new schools, hospitals, homes and critical infrastructure, to the repair and maintenance of heritage structures, our engineering skills and product technology are making a difference around the world.
Our engineers provide technical design assistance at every stage of a project, from initial planning to installation and beyond. Our technical support services range from simple product selection through to the development of a fully customised project-specific design solution. Our digital engineering tools include industry-leading calculation and design software and Building Information Modelling objects.
Helping to develop a more sustainable built environment is one of the biggest contributions Leviat makes to the communities in which we operate.
About the role
Leviat's HR function is seeking an experienced, collaborative, and energetic global HR Business Partner with a passion for contributing to a high performance, customer focused and inclusive culture. The successful candidate will be accountable for delivering HR operational excellence in a global matrix environment and supporting the delivery of people related transformation initiatives across global functions. Partnering with the regional HR Leads and the broader HR function, they will also bring creative short and long-term solutions to a growing organisation.
Main responsibilities
In this role you'll:
• 
Support in the design, implementation and execution of strategic HR initiatives on a global level
• 
Deliver operational excellence in driving the implementation of the key annual talent processes in relation to talent management, leadership development, performance     management and the annual pay review process, with accuracy, optimal delivery times, and partnership in mind
• 
Manage talent acquisition within global functions ensuring the best diverse talent is attracted and retained  
• 
Act as a change champion and support our drive to be an inclusive employer of choice valuing inclusion & diversity
• 
Provide coaching and consulting to Functional Leadership Team members as appropriate in order to support overall organisational objectives.
• 
Use technical knowledge, skills and experience to influence stakeholders in line with the people strategy, governing policies, legislation and appropriate regulation
• 
Use data, metrics and other information to develop insight, generate ideas and to identify opportunities for improvement.
• 
Handle day to day operational delivery on HR activities for in scope population ensuring a timely response to inquiries from employees and leaders
Experience & qualifications
To be successful in this role you'll need:
    Demonstratable

experience working as a HR Business Partner

delivering in a global matrix organization

    Developed

 business acumen with demonstrated ability to see the big picture and offer creative solutions to the business aligned to the organisation's strategy

    

Effective communication skills, with the ability to build relationships with various stakeholders to drive organisational change

    Proven 

ability to plan, prioritise and multitask in a fast-paced environment

    An active interest in understanding the HR trends and best practices

    A passion for driving an inclusion and diversity agenda 

    Knowledge of European employment legislation 

    To be fluent English.

Other European

languages are

an advantage
Please note : International travel is a requirement of this role
WORKING AT CRH
As a multinational and multicultural organization, CRH recognizes that our diverse and talented global workforce is critical to sustaining competitive advantage and long-term success. At CRH we want to challenge all of our employees to reach their full potential and play their part in the success of our business. We place a strong focus on developing and empowering our employees to help ensure that we have the talent and capabilities we need now and in the future. We also strive to provide an attractive, rewarding and stimulating modern work environment that will engage and inspire our employees to meet the ever evolving standards and expectations of our customers. 
 
COMPENSATION
We offer an international workplace with a lot of opportunities, freedom and flexibility. As such, self – starters who enjoy working in a challenging environment and who can play a role in shaping our future are encouraged to join CRH. We take care of our employees and therefore offer a generous total rewards package, a diverse and inclusive culture and professional development opportunities.

Job Segment: Recruiting, Engineer, Technical Support, HR, Consulting, Human Resources, Engineering, Technology