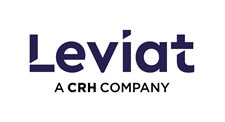 Job ID:  419490
Leviat unites the expertise, skills and resources of CRH's construction accessories companies in a single global organisation.
We imagine, model and make engineered products and innovative construction solutions for a dynamic industry. We support ambitious construction partners to build better, safer, stronger and faster, and help turn awe-inspiring architectural visions into reality. By combining our strengths, we are more agile and responsive to evolving customer needs. From the build of new schools, hospitals, homes and critical infrastructure, to the repair and maintenance of heritage structures, our engineering skills and product technology are making a difference around the world.
Our engineers provide technical design assistance at every stage of a project, from initial planning to installation and beyond. Our technical support services range from simple product selection through to the development of a fully customised project-specific design solution. Our digital engineering tools include industry-leading calculation and design software and Building Information Modelling objects.
Helping to develop a more sustainable built environment is one of the biggest contributions Leviat makes to the communities in which we operate.
About the role
We are currently looking for an ambitious and enthusiastic Master Data Steward to join our IT team based in Amsterdam. In this role you'll ensure effective creation and maintenance of master data objects (supplier, material, BP, ICBP, Bank) in S/4 Hana by applying the agreed data governance rules. You'll perform mass changes to the master data and run quality check reports and participate in our global SAP implementation programme by providing training, data validations and testing.In addition you'll also ensure that data documentation and data definitions are up to date and be the single point of contact for any master data related questions.
Main responsibilities 
In this role you'll be responsible for:
• The c
reation of suppliers
• The c
reation of material
• 
Employee data maintenance
• 
Bank master maintenance
• 
Changes to general data for Business Partners (customers)
• 
Intercompany Business Partner maintenance
• 
Performing data quality checks
• 
Running change reports for in-control
• 
Performing mass changes to master data
• Global SAP implementation
 support (training, data validation, testing)
• 
Updating data documentation and data definitions
• 
Acting as a subject matter expert in the data governance process
• Being 
the single point of contact for any master data related questions
Experience & qualifications
To be succssful in this role you'll:
•
Ideally be
Bachelor's degree qualified  in a quantitative, or scientific field (or its international equivalent from an accredited institution)
•

Possess a s
trong affinity to master data management
•

Be a
nalytically minded and methodical problem solver
•

Possess excellent
 

interpersonal skills with excellent customer service and "can do " mentality
• 
Take the initiative and drive improvements
•

Possess developed
 

Microsoft Office suite skills
•

Be an e
ffective communicator
•

Possess e
xperience in SAP (desirable)
•

Possess a developed k
nowledge of business processes that touch Master Data including as supply chain, operations, manufacturing, sales and marketing, finance is desirable
WORKING AT CRH
As a multinational and multicultural organization, CRH recognizes that our diverse and talented global workforce is critical to sustaining competitive advantage and long-term success. At CRH we want to challenge all of our employees to reach their full potential and play their part in the success of our business. We place a strong focus on developing and empowering our employees to help ensure that we have the talent and capabilities we need now and in the future. We also strive to provide an attractive, rewarding and stimulating modern work environment that will engage and inspire our employees to meet the ever evolving standards and expectations of our customers. 
 
COMPENSATION
We offer an international workplace with a lot of opportunities, freedom and flexibility. As such, self – starters who enjoy working in a challenging environment and who can play a role in shaping our future are encouraged to join CRH. We take care of our employees and therefore offer a generous total rewards package, a diverse and inclusive culture and professional development opportunities.

Job Segment: Testing, Supply Chain, ERP, SAP, Database, Technology, Operations