Area Sales Manager - Merchants - South UK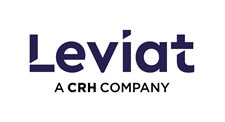 Job ID:  484819
Leviat unites the expertise, skills and resources of CRH's construction accessories companies in a single global organisation.
We imagine, model and make engineered products and innovative construction solutions for a dynamic industry. We support ambitious construction partners to build better, safer, stronger and faster, and help turn awe-inspiring architectural visions into reality. By combining our strengths, we are more agile and responsive to evolving customer needs. From the build of new schools, hospitals, homes and critical infrastructure, to the repair and maintenance of heritage structures, our engineering skills and product technology are making a difference around the world.
Our engineers provide technical design assistance at every stage of a project, from initial planning to installation and beyond. Our technical support services range from simple product selection through to the development of a fully customised project-specific design solution. Our digital engineering tools include industry-leading calculation and design software and Building Information Modelling objects.
Helping to develop a more sustainable built environment is one of the biggest contributions Leviat makes to the communities in which we operate.
About the role
We are currently looking for an ambitious and enthusiastic Area Sales Manager - Merchants - South to join our UK team based flexibly in the South, UK.
The role is responsible for managing and growing a profitable Leviat UK business within builders merchant customers in a defined southern area of the UK.
You'll also develop House Builder & end user relationships where required and strengthen Leviat's brand presence within them.
Main responsibilities
In this role you'll:
Personally manage the trading relationship between Leviat UK and a list of merchant & House Builder customers in the south of the UK.
Prioritise focus branches and propose/implement activities to grow Leviat business including working with external commercial teams to support projects, training of branch staff and ranging/ merchandising in branch
Ensure the 3 way link between the merchant's sales staff and the Leviat masonry project team is strong and supports targeted project business
Contribute to our knowledge of competitor activity by making regular reports
Support the launch of new products in the merchant channel
Develop and report against an agreed set of commercial KPI's for selected merchant accounts
Manage customer complaint handling and bring to a successful resolution
Optimise the back selling of product orders from end users through to merchants
Identify underperforming customers and create action plan to improve growth
Attend exhibitions and conferences as appropriate in line with business requirements
Experience & qualifications
To be successful in this role you'll need:
Developed interpersonal skills including good oral, telephone and written communication, active listening skills and personal empathy
Analytical skills with the ability to spot opportunities
Be able to develop personal credibility with customers 
A calm mature approach to problem-solving 
A good knowledge of how Leviat works with builders merchants, the basic construction process, pricing policy, the transactional process from enquiry through quotation, order, delivery, payment and credit if required (Training will be provided)0
A good knowledge of UK builders merchants.(previous sales experience is essential, field sales experience desirable, but not necessarily in this sector as training will be provided)
A clean drivers licence and comfortable driving 20-30k miles p.a.
 
WORKING AT CRH
As a multinational and multicultural organization, CRH recognizes that our diverse and talented global workforce is critical to sustaining competitive advantage and long-term success. At CRH we want to challenge all of our employees to reach their full potential and play their part in the success of our business. We place a strong focus on developing and empowering our employees to help ensure that we have the talent and capabilities we need now and in the future. We also strive to provide an attractive, rewarding and stimulating modern work environment that will engage and inspire our employees to meet the ever evolving standards and expectations of our customers. 
 
COMPENSATION
We offer an international workplace with a lot of opportunities, freedom and flexibility. As such, self – starters who enjoy working in a challenging environment and who can play a role in shaping our future are encouraged to join CRH. We take care of our employees and therefore offer a generous total rewards package, a diverse and inclusive culture and professional development opportunities.

Job Segment: Field Sales, Sales Management, Technical Support, Engineer, Sales, Technology, Engineering