Send me alerts every days
Mechanical Maintenance Inspection Technician - Sumterville, F:
Sumterville, FL, US, 33585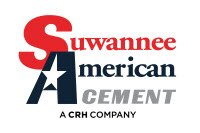 Suwannee American Cement Company, part of CRH Americas Materials, is the second largest cement supplier in the state of Florida with two world-class cement plants - one located in Branford, FL and the other in Sumterville, FL – as well as an import facility in Port Manatee, FL. Since 2003, we have been manufacturing high-quality cement for the Florida and Southern Georgia construction markets. We are recognized as an industry leader in producing high-quality cement, adopting sustainable practices and reducing the environmental impact of the cement production process. Suwannee American Cement Company has successful, ongoing initiatives focused on quality, the environment and its employees. We value our people – employees, customers, vendors and community members. We strive to offer the best and friendliest customer service and have the commitment, passion and technology to supply the highest quality product. Our core values include a Safe Workplace, Integrity & Trust and the Development of our employees to succeed and grow with the company. We promote a strong safety culture, and have dedicated professionals who are focused on their own safety and the safety of their co-workers.
SUMMARY:
To inspect, maintain, and repair machinery, equipment and physical structures in the plant.
Perform inspections of equipment in the cement plant, following inspection plan, checking for possible anomalies, issuing technical reports and taking necessary actions to correct the deviations found in order to ensure the optimal performance of the equipment, preventing the occurrence of corrective maintenance. Performs technical studies and implementations for plant improvements aimed at productivity gains, cost savings and increased performance.
Essential Duties and Responsibilities:
Serves as a role model in the areas of leadership, teamwork, customer focus, safety, and environmental stewardship to ensure alignment with company's goals and objectives

Controls wear parts and / or components in general of selective equipment, performing measurements of thickness of the linings of mills, storages silos, separators, among others, monitoring and controlling the wear, engineering component life, promoting studies and technical survey, aiming to implement the rationalization of work and technological upgrading of the plant equipment, targeting performance improvements, cost reduction and standardization of equipment;

Performs critical analysis of maintenance, making studies of the root causes of corrective stops equipment, or repetitive stops, proposing technical solutions aimed at obtaining "stop and zero defect", ensuring the reliability of equipment;

Request purchase requisitions for materials, following the purchasing processes with the supply area, controlling lead times, settling technical questions during the acquisition phase, performing quality control of incoming materials in order to ensure the material in a timely manner available;

Responds for the technical information contained in the Corporate Maintenance System, such as: equipment register; technical, spare specifications and promotes the activities to be implemented by the Inspection Plan, coordinating the maintenance of historical equipment, pursuing it the most relevant information, recording the data of the main interventions in order to ensure the accuracy of the historical and identification the causes of the deviation

Prepares sketches of parts and mechanical assemblies for making designs that will serve as models for the purchase of replacement materials, ensuring the quality of the information contained in it, sending them after the planning area to make the necessary drawings;

Participates in preparing the annual budget of maintenance, using historical and tracking results from previous years, designing useful life of equipment to support budget planning and makes the systematic monitoring of its effectiveness.
Identifies the need, prepares and revises standards of maintenance and inspection procedures to the equipment.

Keeps the workplace clean and organized, his tools in perfect working order, cleaning them, providing maintenance and packing it in the appropriate places for preservation;

Must complete all daily logs including but not limited to workplace inspections, emergency issue reporting, work orders, departmental logs and reports.

Strives for safety and the environment, fulfilling standards and programs using the personal protective equipment;

Contributes to the maintenance of 5s program, following the environmental and safety policies.

Act as On-call Lead for the department on a regular On-Call schedule.
Additional duties of Shift Mechanic:
Assisting Process Attendant on Pre-heater tower

Answering corrective calls from the control room operator.

Assist other departments as required.

Understand and assist control room operator performing basic Abnormality Analysis (root cause analysis) on stops by providing detailed feedback on what is observed/repaired in the field
Supervisory Responsibilities:
To assist in the training of new employees in the skills and procedures required to perform a task.
Competency:
Ability to perform the essential duties and responsibilities and must meet qualifications required for this position
Qualifications:
Educational Level Preferred:
High School Diploma, or equivalent preferred.
Graduate of certified Millwright or Industrial
Maintenance Apprentice Program preferred.
Job Related Work Experience:
5-10 Years Mechanical Maintenance
Analytical Skills: Analyzing numerical data, diagnosing problems in a physical process and/or machine. Have the ability to critically exam the information on equipment for accuracy and quality by summarizing numeric information and verbal information. Identifying faults in equipment.
Communications: Conveying critical or safety related information promptly by providing verbal reports about a problem or issue and making timely/accurate reports to Supervisors and/or Managers regarding emergencies with actions taken documented. Giving or receiving instructions by radio, electronic device or telephone. Contacting Supervisor and/or Manager for authorization of a job when needed. Briefing supervisors/managers/other employees on jobs or issues.
Initiative: Ability to work independently and complete daily activities according to work schedule. Meets productivity standards; completes work in a timely manner; strives to increase productivity; works quickly but safely; achieves established goals. Has the ability to learn new systems and methods or processes. Keeps informed of developments. Undertakes informal training or coaching and is willing to assist with on the job training of others
Innovation: Brainstorming for new ideas. Designing a new physical product or process. Devising new ways to improve the efficiency of an operation.
Job Knowledge: Experience in manufacturing based environment. Competent in required job skills; exhibits ability to learn and apply new skills; keeps abreast of current developments; requires minimal supervision; displays understanding of how job relates to others; uses resources effectively.
Judgment: Ability to work independently and complete daily activities according to work schedule. Meets productivity standards; completes work in a timely manner; strives to increase productivity; works quickly but safely; achieves established goals. Has the ability to learn new systems and methods or processes. Keeps informed of developments. Undertakes informal training or coaching and is willing to assist with on the job training of others
Planning & Organization: Planning a logical sequence of events or tasks. Revising plans to account for changed circumstances, anticipating problems, and deciding work priorities within scope of responsibility
Problem Solving: To contact Supervisor and/or Manager, as necessary. Ensuring safety precautions are observed and followed. Passing on and implementing orders or directives from Supervisor and/or Manager. Managing unexpected situation(s). Directing action in emergency. Following up with people to expedite work completion.
Quality: To monitor and maintain all material flows to ensure the quality of the products within specifications. Demonstrates accuracy and thoroughness; displays commitment to excellence; looks for ways to improve and promote quality; Applies feedback to improve performance; monitors own work to ensure quality.
Teamwork: To serve as a role model in the area of leadership, teamwork, customer focus, safety and environmental stewardship, to ensure alignment with the company's goals and objectives.
Language Skills: Strong oral and written communication. Has the ability to effectively communicate with others within the organization. Has the ability to read and comprehend simple instructions, short correspondence and memos.
Mathematical Skills: Ability to work with basic applied mathematics and chemistry. Ability to apply simple formulae and calculations (+, -, ×, ÷) with and without the use of a calculator.
Reasoning Ability: Ability to interpret instructions furnished in written, oral, and/or diagram form. Ability to assess process variation through analysis of test data and determine reasonable actions/changes required.
Computer Skills: Ability to grasp quickly and learn new software/technology related to CMMS systems.
Physical Demands The physical demands described herein are representative of those that must be met by an employee to successfully perform the essential duties and responsibilities of this position. Reasonable accommodation may be made to individuals with disabilities to perform the essential responsibilities and duties. While performing the duties of this position, the following physical attributes include, but are not limited to: climbing, walking, standing, bending, work at extreme heights; frequently lifting and/or moving up to 15 pounds and occasionally up to 50 pounds.
Work Environment: The work environment characteristics described herein are representative of those an employee encounters while performing the essential functions of this position.
Outside: While performing the duties of this position, the employee will be exposed to the Plant environment, which may include noise, dust and natural weather conditions. The noise level in the Plant may be high; and in the Office environment may be usually low to moderate. Employees may be required to work outside near moving mechanical parts and in outside conditions that include inclement weather, heat and humidity, and exposure to dust.
Inside: While performing the duties of this job, the employee is regularly required to sit. The employee is frequently required to use hands and finger on a computer and talk and hear. The employee is occasionally required to stand; walk and stoop, kneel, crouch or crawl. The employee must occasionally lift and/or move up to 30 pounds.
Work Hours: Must be willing to work rotating shift, overtime and accept call-ins after hours. Must be available to be contacted during non-working hours.
Travel Requirements: May be required to travel to other locations.
What CRH Americas Offers You
A culture that values opportunity for growth, development and internal promotion

Highly competitive base pay

Comprehensive medical, dental and disability benefits programs

Group retirement savings program

Health and wellness programs

About CRH Americas
CRH Americas has a long and proud heritage as one of North America's largest corporations. We are a proud reflection of the hundreds of family businesses, local and regional companies and mid to large sized enterprises that together form the CRH Americas family. CRH Americas operates with a decentralized, diversified structure, letting you work in a small company environment while having the career opportunities of a large enterprise.
CRH Americas is a great place to grow! If you're up for a rewarding challenge, we invite you to take the first step and apply today! Please complete your online application and profile which will be sent directly to the appropriate Hiring Manager. Thank you for your interest in the CRH Americas family!
Suwannee American Cement, LLC. is an Affirmative Action and Equal Opportunity Employer.
EOE/Vet/Disability--If you want to know more, please click on this link.

Nearest Major Market: Orlando
Job Segment: Inspection, Maintenance, Technician, Engineer, Supply, Engineering, Technology, Manufacturing, Operations