Country Manager - Belgium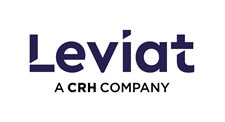 Job ID:  483740
Leviat unites the expertise, skills and resources of CRH's construction accessories companies in a single global organisation.
We imagine, model and make engineered products and innovative construction solutions for a dynamic industry. We support ambitious construction partners to build better, safer, stronger and faster, and help turn awe-inspiring architectural visions into reality. By combining our strengths, we are more agile and responsive to evolving customer needs. From the build of new schools, hospitals, homes and critical infrastructure, to the repair and maintenance of heritage structures, our engineering skills and product technology are making a difference around the world.
Our engineers provide technical design assistance at every stage of a project, from initial planning to installation and beyond. Our technical support services range from simple product selection through to the development of a fully customised project-specific design solution. Our digital engineering tools include industry-leading calculation and design software and Building Information Modelling objects.
Helping to develop a more sustainable built environment is one of the biggest contributions Leviat makes to the communities in which we operate.
About the role
We are currently looking for an ambitious and enthusiastic Country Manager to join our commercial team based flexibly within Belgium.
The role is responsible for leading the evolution of the country commercial organization as part of our new operating model. It will also develop and drive the execution of a country commercial strategy to achieve the company's growth aspirations and financial targets including volumes, margins and market share. This role is the senior commercial leader within the country organisational structure and the successful candidate should have the ability and ambition to be a future Country / Regional Managing Director as part of organisational succession planning.
Main responsibilities
 
In this role you'll:
Continuously review the company's commercial strategy and policies to ensure they align with company objectives
Lead the evolution of the commercial organisational structure across Belgian operating companies as part of operating model transformation
Manage the commercial activities and performance of the various business units within the country structure
Establish close working relationships with key customers to ensure the renewal of existing business and the generation of new business
Lead and support the commercial teams in the securing and profitable delivery of major contracts.
Identify and secure export opportunities via inter-Co cross selling; third party distribution channels and other routes to market as appropriate.
Analyse and adapt commercial policy to prevailing and future market conditions enabling the company to maintain its competitive position and deliver growth
Drive commercial excellence throughout the business using performance data as appropriate to ensure expected results are delivered
Work with members of the senior management team across the organisation to ensure strategies are supported and embedded  in the business with particular focus on price management, safety, costs, profitability, quality and customer service.
Coach and performance manage all direct reports and the wider commercial function to drive a high performance culture through the sales and commercial teams. 
Contribute to new product development strategy (via voice of the customer)
Ensure in country marketing activities are aligned to the group 's commercial strategy and add value
Ensure compliance with all legislative requirements and CRH Group / Leviat policies regarding competition law etc
Experience & qualifications
To be successful in this role you'll need: 
Proven leadership and strategic capabilities with the ability to manage different stakeholders within a large organisation.
A proven ability to lead commercial teams including customer relationship management; pricing; strong negotiation skills. 
Excellent communication skills, with the flexibility and adaptability to liaise with and manage at all levels in the organization
To be pragmatic – result driven – with an eye for detail and the ability to be both strategic and detail orientated. 
A positive attitude and be an open minded team player able to collaborate across a global organisation
Experience of technical specification driven sales in building products (desirable).
A relevant qualification in a commercial/ or engineering discipline
To be fluent in Dutch and French and a proficiency in English.
Travel and mobility flexibility both within country and CRH.
WORKING AT CRH
As a multinational and multicultural organization, CRH recognizes that our diverse and talented global workforce is critical to sustaining competitive advantage and long-term success. At CRH we want to challenge all of our employees to reach their full potential and play their part in the success of our business. We place a strong focus on developing and empowering our employees to help ensure that we have the talent and capabilities we need now and in the future. We also strive to provide an attractive, rewarding and stimulating modern work environment that will engage and inspire our employees to meet the ever evolving standards and expectations of our customers. 
 
COMPENSATION
We offer an international workplace with a lot of opportunities, freedom and flexibility. As such, self – starters who enjoy working in a challenging environment and who can play a role in shaping our future are encouraged to join CRH. We take care of our employees and therefore offer a generous total rewards package, a diverse and inclusive culture and professional development opportunities.

Job Segment: CRM, Embedded, Technical Support, Engineer, Manager, Technology, Engineering, Management