Finance Manager - Belgium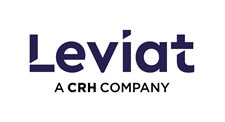 Job ID:  483160
Leviat unites the expertise, skills and resources of CRH's construction accessories companies in a single global organisation.
We imagine, model and make engineered products and innovative construction solutions for a dynamic industry. We support ambitious construction partners to build better, safer, stronger and faster, and help turn awe-inspiring architectural visions into reality. By combining our strengths, we are more agile and responsive to evolving customer needs. From the build of new schools, hospitals, homes and critical infrastructure, to the repair and maintenance of heritage structures, our engineering skills and product technology are making a difference around the world.
Our engineers provide technical design assistance at every stage of a project, from initial planning to installation and beyond. Our technical support services range from simple product selection through to the development of a fully customised project-specific design solution. Our digital engineering tools include industry-leading calculation and design software and Building Information Modelling objects.
Helping to develop a more sustainable built environment is one of the biggest contributions Leviat makes to the communities in which we operate.
About the role
We are currently looking for an ambitious and enthusiastic Finance Manager to join our Finance team based in Ternat, Belgium.
The role will work closely with our Head of Finance Europe South & Nordics and the wider Belgian finance team.
Main responsibilities
In this role you'll:
Be responsible for the financial and management accounting management of our Belgian business, while controlling the internal procedures and regulations that are currently in force (SOX Compliant). 

Establish and guarantee the reliability of financial and management accounting documents with the support of the wider finance team and also be responsible for the sub-consolidation of accounts (IFRS standards) in collaboration with the Group's Finance Department as part of a monthly reporting process. 

Draw up the business budget and forecasts and carry out the necessary actions to support our business management team with accurate financial information and also provide the necessary analysis between actual and committed (budget), highlighting any discrepancies that occur.  

Be a driving force behind the implementation of relevant tools to improve the functioning of the Finance department.

Support the management team in the current scope in its transformation programme, including the migration to SAP and legal footprint rationalization. 
Experience & qualifications
To be successful in this role you'll need: 
Demonstrable experience of working in either a financial auditing company or a large corporate business (preferably in a production environment).
Ideally a Masters degree in applied economics or business administration, or the equivalent professional experience. 
To possess clear communication skills and a determination to reach your goals.  
To be able to operate independently, but communicate effectively within the finance team and also within the wider CRH group and all other departments of Leviat Belgium (Sales, engineering, production, R&D, logistics).  
To be IT savvy and have experience in ERP systems, BI tools and Excel (Microsoft Dynamics and SAP experience an advantage).  
To be hands-on and work methodically and accurately and adapt easily to change.  
To understand the importance of the timely delivery of reporting and be able to prioritise your work. 
To be fluent in Dutch and French and have a good understanding of English.  
WORKING AT CRH
As a multinational and multicultural organization, CRH recognizes that our diverse and talented global workforce is critical to sustaining competitive advantage and long-term success. At CRH we want to challenge all of our employees to reach their full potential and play their part in the success of our business. We place a strong focus on developing and empowering our employees to help ensure that we have the talent and capabilities we need now and in the future. We also strive to provide an attractive, rewarding and stimulating modern work environment that will engage and inspire our employees to meet the ever evolving standards and expectations of our customers. 
 
COMPENSATION
We offer an international workplace with a lot of opportunities, freedom and flexibility. As such, self – starters who enjoy working in a challenging environment and who can play a role in shaping our future are encouraged to join CRH. We take care of our employees and therefore offer a generous total rewards package, a diverse and inclusive culture and professional development opportunities.

Job Segment: Sales Engineer, Manager, ERP, SAP, Technical Support, Sales, Management, Technology