Fleet Maintenance Supervisor
Ontario Redimix - a division of CRH Canada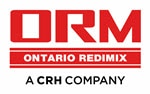 Job ID:  295359 
Work Type:  Full Time Permanent 
Position Summary & Responsibilities:
Reporting to the Mobile Equipment Maintenance Superintendent, the Fleet Maintenance Supervisor – ORM, is responsible for the scheduling and supervision of fleet maintenance repairs to ensure maximum fleet availability. This position contributes to the overall efficiency and productivity of our ready mix operations through effective preventative and corrective maintenance programs.
Essential Job Results:
Ensure Environmental and Health & Safety standards are met by:
Promoting and supporting company programs, policies and practices; ensuring regulatory compliance is maintained; conducting workplace inspections, incident investigation, safe work training; providing supporting documentation and reporting as required.

Assist in maintaining a safe and clean work environment in all garages.

Ensure all fleet vehicles are in a safe road worthiness state.
Co-ordinate and monitor:
Preventative maintenance, major repairs, daily running repair issues and maintain the availability by scheduling repairs in accordance with established budget and production demands.

Monitor the work activities of all garage personal under his/her supervision by daily communication and on site visits.

Ensure that garages have a balanced work day and that afternoon shift's work is properly coordinated with the afternoon supervisor.
Maintains Garage staff (salary and hourly) performance objectives by:
Providing direction, support and disciplining employees; answering grievances, planning, monitoring and appraising performance objectives.
Complies with Federal, Provincial and Local Legal requirements by:
Studying existing and new legislation; anticipating future legislation; enforcing adherence to requirements; advising management on needed actions.
Ensure proper administration/interpretation of Collective Bargaining Agreements by:
Reviewing and gaining a clear understanding of the collective agreements, and promoting positive working conditions and team spirit within the Operations, Dispatch, Quality and Maintenance teams; addressing grievances;
Contributes to Team Effort by:
Daily communication with central dispatch to ensure fleet equipment is available as required and where required, to handle planned workload.

Provide Coverage for other supervisors as required.

Any other jobs requested by supervisor.
Other Related Experience and Skills Required or Preferred:
Ability to analyze maintenance problems quickly and make prompt, sound decisions using good judgement.

Previous supervisory experience in a unionized environment would be an asset.

Computer proficiency would be an asset.

Valid driver license
Educational Criteria:
High school diploma or equivalent experience in relevant fields required

310 T Mechanics license
Position Dimensions:
Leadership – demonstrated ability to:

Encourage people in the course of their work to meet company objectives.

Build effective relationships with hourly employees, peers, support staff, internal customers and vendors.

Safety Oriented with previous Health & Safety experience or education

Sound knowledge of OH&S policies, procedures and regulations.

Strong problem solving and troubleshooting ability

Strong organizational, interpersonal and negotiation skills

Sound knowledge of operating processes and procedures

Self motivated and able to work equally alone and as part of a team.

Strong organizational and planning skills.

Strong interpersonal and communication (verbal & written).
Visit our website for more information:    http://www.crhcanada.com
CRH Canada Group Inc. recognizes Canada's diverse landscape. Accommodation is available upon request for applicants with disabilities throughout the recruitment and selection process.

Job Segment: Transportation, Maintenance, Manager, Operations, Manufacturing, Management