Assistant Superintendent - Oakville, ON
Dufferin Construction - a division of CRH Canada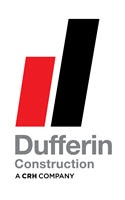 Job ID:  216939 
Work Type:  Full Time Permanent 
It is a great time to join the CRH Canada team! CRH Canada is going through an exciting business transformation which demands first-class Talent Management support to drive results.

We are building a world- class team. Make your mark!

You will be a successful addition to our team if you look at change as an opportunity to develop and contribute to the business. You will be successful in your role if you like partnering with the business, presenting new ideas and providing excellent customer service.
Dufferin Construction Company, a division of CRH Canada Group Inc. established in 1912, is one of the largest heavy civil engineering contractors in the industry, and we are continuing to grow. Dufferin has a solid industry reputation and prides itself on hiring only entry level employees and developing them up the ranks. However, due to our growth and successful bid on some larger projects within our P3 division we have a very rare opportunity to go ahead and open the doors to more experienced talent like yourselves and we want you to join our team!
You will be a successful addition to Dufferin Construction if you:
Have 3+ years of supervisory experience within the Heavy Civil and/or Construction Market.

Enjoy assisting in the planning, scheduling and managing heavy civil engineering projects such as the construction and/or repair of roads, bridges, airports, sewers and watermains.

Are able to make decisions and recommendations within authorized limits prescribed by the Project Superintendent and/or policy while exercising independent judgement in selecting and interpreting information, handling deviations from standard methods and resolving difficulties.
Responsibilities:
Ensure compliance with all federal, provincial and local laws, while adhering to OH&S rules and regulations.

Assist in the mobilization and directing of resources assigned in order to achieve maximum contribution to fixed costs and profits.

Establish and monitor construction work schedules as directed.

Allocate work to and supervise the activities of all foremen assigned to the project as directed.

Assist in the creation of accurate forecasts of financial status for assigned projects.

Assist in the maintenance of overall inventory control of all materials, plants and equipment assigned to the project.

Keep a diary and maintain adequate records regarding items of work under dispute.

Administer all labour agreements as per current procedures.

Coordinate the administration of contracts in conjunction with the Estimator/ Project Coordinator.

Maintain positive customer relationships.

Prepare all reporting as per current procedures.

Assist in the hiring and development of project staff.

Act as a team lead while positively representing the company and supporting the Superintendent.

Keep Project Superintendent informed of significant developments.
Experience & Educational Requirements:
University degree in civil engineering or Civil Engineering Technologist Diploma.

P3 Project experience (Design-Build etc.) is an asset.
Position Dimensions:
Excellent interpersonal, communication, and leadership skills.

Ability to make timely and effective decisions.

Ability to work under pressure and adapt to change.

Strong planning and organizational skills.

Excellent problem solving and troubleshooting experience.

Able to build a cohesive team; facilitate the collaboration of people and cross functional groups.

High level of technical understanding.
Why work for us?
With parent companies in Concord, the US and Ireland, your growth potential is limitless!
Work with a team of dedicated professionals who are there to support your professional growth!

Flexible benefits plans, Defined Contribution pension plan, annual bonuses and merit based increases ensure that your hard work and dedication will be rewarded!
Visit our website for more information: http://www.crhcanada.com
CRH Canada Group Inc. recognizes Canada's diverse landscape. Accommodation is available upon request for applicants with disabilities throughout the recruitment and selection process.
Date Posted: 
Dec 29, 2020

Job Segment: Construction, Engineer, Civil Engineer, Engineering