Quality Control Coordinator CO-OP (May 2023)
Dufferin Concrete - A CRH Company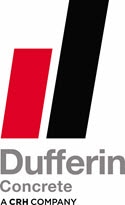 Job ID:  472560 
Work Type:  Internship 
DELIVER CONCRETE RESULTS - JOIN THE DUFFERIN CONCRETE TEAM AT CRH CANADA 
JOIN THE GLOBAL LEADER IN CONSTRUCTION FOR A REWARDING CAREER 
Who we are
Recognized as one of Greater Toronto's Top 100 Employers , Dufferin Concrete ia trusted supplier, providing the materials, expert advice and value-added services to build roads, highways, schools, homes and buildings in Southern Ontario. Our network of 28 plants and over 400 ready-mix trucks provide a variety of standard and custom concrete mixes to meet technical specifications for commercial, industrial, institutional, and residential construction customers. We are a division of CRH Canada Group Inc., and part of CRH plc's Americas Materials, North America's leading vertically integrated supplier of aggregates, asphalt, cement, ready mixed concrete and paving and construction services.
Position: Quality Control- Technical Service Coordinator Co-op (4 & 8 Months)
Location: Multiple across the GTA: Etobicoke, Markham, Toronto, Burlington, Kitchener
Start Date: May 2023
The Technical Service Coordinator is a developmental role consisting of activities to maintain the quality management system and in performing, coordinating and reporting concrete testing. Reporting to the Supervisor of Technical Services, the Technical Services Coordinator will meet customer needs by maintaining a high level of product quality through the testing of concrete and its raw materials.
What you will do
•    Interface with other field technicians, Drivers, Lab Personnel, Plant Operators, Supervisors and Managers to communicate quality objectives and results
•    Sampling and testing of concrete and other raw materials to ensure they meet plant and job site regulatory specifications
•    Maintaining, analyzing and interpreting test data and record daily test results
•    Delivery and administration of value-added products to accommodate customer needs
•    Assist with job site quality investigations and analysis of concrete quality
•    Equipment operation and calibration, including preventive and general maintenance
•    Assist with identifying issues and opportunities allowing continuous improvement
•    May assist in contract specification reviews/mix design submissions to clients
Work Environment:
•    Plant/Field/Lab environment
•    Travel to plants and job sites
•    Physical demands
What you need to have
•    Safety oriented and sound knowledge of OH&S policies, procedures and regulations
•    Knowledge of concrete and aggregates testing
•    Strong analytical and decision-making skills
•    Good communication skills both written and oral
•    Proficient in MS Office
•    Excellent problem solving abilities, organizational and time management skills
•    Ability to perform multiple tasks simultaneously, flexible and able to adjust to changing needs, priorities and work times
•    Capability to work in an outdoor environment, with frequent exposure to heat, cold, dust and noise is required
•    Customer-oriented
•    Must have valid G driver's license
Educational/Experience Criteria (preferred):
•    Current enrollment in a Diploma or Degree for Civil, Geological or Material Engineering, Construction or Chemical Technology Program
•    Working towards The Ontario Association of Certified Engineering and Applied Science Technicians and Technologists
•    Concrete Testing Experience with a CCIL certified laboratory
Stay in touch with the latest on industry news and new opportunities. Follow us on Twitter, LinkedIn and Facebook or visit our website for more information: http://www.crhcanada.com
CRH Canada Group Inc. recognizes Canada's diverse landscape. Accommodation is available upon request for applicants with disabilities throughout the recruitment and selection process.
Date Posted: 
Jan 28, 2023

Job Segment: Chemical Research, Engineer, Engineering