Mobile Mechanic (310T /Heavy Equiptment - Dufferin Aggregates West ( Guelph )
Dufferin Aggregates - A CRH Company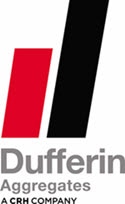 Job ID:  487061
Work Type:  Full Time - Permenant 
It is a great time to join the CRH Canada team! CRH Canada is going through an exciting business transformation which demands first-class Talent Management support to drive results.

We are building a world- class team. Make your mark!

You will be a successful addition to our team if you look at change as an opportunity to develop and contribute to the business. You will be successful in your role if you like partnering with the business, presenting new ideas and providing excellent customer service.
Dufferin Aggregates, a divison of CRH Canada is looking to hire!
Mobile Mechanic ( 310T / Heavy Equiptment ) – DFA West Guelph
Location:  Various
Position Overview:
Under the general direction of the XXX Diagnose, adjust, repair, or overhaul mobile mechanical, hydraulic, and pneumatic equipment, such as cranes, bulldozers, graders, and conveyors, used in construction and surface mining.
Responsibilities
Test mechanical products and equipment after repair or assembly to ensure proper performance and compliance with manufacturers' specifications.
Repair and replace damaged or worn parts. 
Operate and inspect machines or heavy equipment to diagnose defects.
Diagnose faults or malfunctions to determine required repairs, using engine diagnostic equipment such as computerized test equipment and calibration devices.
Dismantle and reassemble heavy equipment using hoists and hand tools.
Clean, lubricate, and perform other routine maintenance work on equipment and vehicles.
Examine parts for damage or excessive wear, using micrometers and gauges.
Schedule maintenance for industrial machines and equipment and keep equipment service records.
Read and understand operating manuals, blueprints, and technical drawings.
Overhaul and test machines or equipment to ensure operating efficiency.
Assemble gear systems and align frames and gears.
Fit bearings to adjust, repair, or overhaul mobile mechanical, hydraulic, and pneumatic equipment.
Weld or solder broken parts and structural members, using electric or gas welders and soldering tools.
Clean parts by spraying them with grease solvent or immersing them in tanks of solvent.
Adjust, maintain, and repair or replace subassemblies, such as transmissions and crawler heads, using hand tools, jacks, and cranes.
Adjust and maintain industrial machinery, using control and regulating devices.
Fabricate needed parts or items from sheet metal.
Direct workers who are assembling or disassembling equipment or cleaning parts.

Educational Criteria
High School Diploma
Truck and Coach Technician - 310T License or Heavy Equipment Technician 
Requirements
1-3 years of related experience with personal hand tools. 
Proficiency with MS Office
SAP experience an asset
Strong communication skills
Analytical skills
Highly organized and time conscientious
Initiative to improve business practices
Ability to work well under pressure
 
Visit our website for more information: http://www.crhcanada.com
CRH Canada Group Inc. recognizes Canada's diverse landscape. Accommodation is available upon request for applicants with disabilities throughout the recruitment and selection process.

Job Segment: Maintenance Mechanic, Hydraulics, Mechanic, SAP, Manufacturing, Engineering, Operations, Technology