Dufferin Concrete - A CRH Company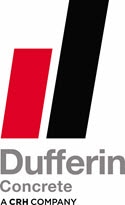 Job ID:  478570 
Work Type:  Full Time Permanent 
DELIVER CONCRETE RESULTS - JOIN THE DUFFERIN CONCRETE TEAM AT CRH CANADA 
The Role of the Loader Operator is a critical role in our production process. Loader Operators are responsible for the completion of the day-to-day activities at the plant location. This position is responsible for operating a front-end loader in the yard for the purposes of loading trucks and production facilities on site. This position is also responsible for various other yard maintenance activities.

Dufferin Concrete – Kitchener and Cambridge
MAJOR DUTIES/RESPONSIBILITIES:
•    Daily and Weekly Plant Inspections
•    Maintain cleanliness of plant and yard
•    Loading aggregate material
•    Concrete Block making
•    Day-to-day production preparation
•    Maintain plant inventory of aggregate material
•    Communicate quickly to Supervisor any issues that will impact production
•    Establish good rapport with the drivers and mechanics
•    Train back up operators as needed
•    Complete all training as required
QUALIFICATIONS:
•    Experience running a front-end loader (mechanically inclined)
•    Competent in pre-trip inspections
•    High school Diploma
•    Valid G driver's license
•    Good communication skills (interpersonal, verbal, written)
•    Basic computer skills
Visit our website for more information:    http://www.crhcanada.com
CRH Canada Group Inc. recognizes Canada's diverse landscape. Accommodation is available upon request for applicants with disabilities throughout the recruitment and selection process.

Job Segment: Front End, Warehouse, Equipment Operator, Technology, Manufacturing