Quality Control Administrator - Lindsay, ON
Dufferin Construction - A CRH Company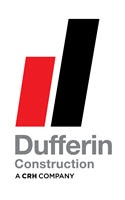 Job ID:  479287 
Work Type:  Full Time Permanent 
It is a great time to join the CRH Canada team! CRH Canada is going through an exciting business transformation which demands first-class Talent Management support to drive results.

We are building a world- class team. Make your mark!

You will be a successful addition to our team if you look at change as an opportunity to develop and contribute to the business. You will be successful in your role if you like partnering with the business, presenting new ideas and providing excellent customer service.
Who we are
Recognized as one of Greater Toronto's Top 100 Employers and under the long established and respected name of Dufferin Construction, a CRH Company, we operate a multi-million construction business which provides construction services throughout Southern Ontario and on key projects across Canada.
Founded in 1912, Dufferin Construction has built a solid reputation for market excellence, drawing on a rich history and a strong heritage of quality, stability and innovative leadership in the marketplace. Dufferin Construction is one of the largest heavy civil engineering contractors in the industry, employing over 1000 people.
Reporting to the Quality Control Manager, the Quality Control Administrator will be responsible to implement the Company's Quality Management System (QMS).
Location:  Lindsay, Ontario
Responsibilities:
Understand Occupational Health and Safety standards, performance objectives & targets.

Responsible for implementing the DCC's Quality Management System (QMS).

Development and Implementation of Inspection and Test Plans.

Assist in Auditing of the Quality Management System (ISO Based standards)

Review and define the project scope and ensure compliance with contract specifications during the execution and closing phases.

Monitor construction processes to optimize financial incentives and minimizing potential risks.

Assist in identifying and reporting of non-conformances.

Involved in development of corrective action strategies.

Supervise and administrate all on site testing and inspection personnel and resources (QA/QC).

Monitor workmanship and materials for conformance to contract requirements. Some key components of work include Asphalt & Concrete Paving, Structural Work, Electrical Work, Grading & Granular Placement and General Highway Construction

Perform sampling of construction materials on-site, deliver for testing, reviewing of results, control charting, and trend analysis. Materials include asphalt, concrete and granular.

Coordinate and monitor inputs from other professionals; Quality Verification Engineers, Consultants, Environmental, Designer.

Manage all QC related correspondence and the dissemination of information to internal/external stakeholders.

Liaison between client, external stakeholders and Dufferin Construction Company and/or Joint Ventures

Provide guidance to ensure efficiency, quality, service, and cost-effective management of resources.

Understand and operate in accordance with company programs, policies and legislative requirements to ensure that environmental standards and performance objective targets are met.

Assist the manager in Tack coat coordination as required including schedule, payment and safety
Experience & Educational Requirements:
Civil Engineering Degree or Civil Engineering Technologist/Technician Diploma

Valid G Driver's License
Position Dimensions:
Excellent interpersonal, communication and leadership skills.

Ability to make timely, yet effective decisions.

Ability to work under pressure and adaptable to change.

Strong planning and organizational skills.

Excellent problem solving and troubleshooting experience.

Able to help build a cohesive team and facilitate the collaboration of people and cross functional groups.

Strong customer orientation.
Visit our website for more information: http://www.crhcanada.com
CRH Canada Group Inc. recognizes Canada's diverse landscape. Accommodation is available upon request for applicants with disabilities throughout the recruitment and selection process.

Job Segment: Civil Engineer, Engineer, Construction, Quality Assurance, Electrical, Engineering, Technology