Licensed Electrician - Milton, ON
Dufferin Aggregates - A CRH Company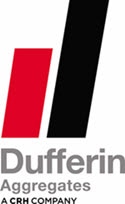 Job ID:  481279 
Work Type:  Full Time Permanent 
It is a great time to join the CRH Canada team! CRH Canada is going through an exciting business transformation which demands first-class Talent Management support to drive results.

We are building a world- class team. Make your mark!

You will be a successful addition to our team if you look at change as an opportunity to develop and contribute to the business. You will be successful in your role if you like partnering with the business, presenting new ideas and providing excellent customer service.
Dufferin Aggregates, a divison of CRH Canada is looking to hire!
Licensed Electrician :
Reporting to the Foreman, this position is responsible for providing electrical maintenance to the company plant equipment. This includes diagnosis of causes of breakdown, removal, replacement, and installation of various components. A working knowledge of PLC's, instrumentation, motors & motor controls, relays, and transformers are required.
This position provides services for the production operators who use this equipment to perform their work. This position requires good communication skills, understanding and commitment to the team effort, flexibility, and willingness to do what it takes to get the job done.
Located in the Milton area, this unionized position provides a competitive salary and benefit package. Shift work will be required for this position.
Duties and Responsibilities:
Keep electrical equipment operating efficiently

Install new electrical equipment as required

Preventative maintenance inspections on assigned equipment and complete accurate reports

Removal and replacement of electrical equipment

Repair and troubleshoot damaged or faulty electrical equipment

Report any deficiencies to the Foreman

Housekeeping duties as assigned

Other duties as assigned when not required under normal classification
Qualifications:
Construction / MTC license 309A and/or 442

Good written/oral communication skills

Thorough knowledge of current electrical code

Intermediate computer Skills
Skill Requirements:
The Electrician must have the ability to perform the following functions:
Read and interpret schematic and construction wire drawings

Program, troubleshoot and monitor PLC systems and equipment control schemes

Overhaul and troubleshoot switch gears

Inspect, troubleshoot, repair Motor control centre's (MCC's)

Install and maintain electrical wiring, conduits, cable trays, etc

Install, troubleshoot and calibrate instrumentation

Understand and troubleshoot different types of relays, their application

Maintain, test and troubleshoot transformers

Identify and correct problems with motors, AC/DC drives

Lubricate assigned equipment properly
Health and Safety:
Comply with OHSA and all of its applicable regulations

Personal Protective equipment as prescribed

Comply with CRH safety rules, policies and procedures

Report all incidents and near misses

Report all safety hazards

Follow Lockout/Tag out procedures

Port security awareness
Environment and Quality:
ISO 9001 and 14001 compliance
Other:
Post Secondary education an asset

3-5 Years experience in a similar industry
Visit our website for more information: http://www.crhcanada.com
CRH Canada Group Inc. recognizes Canada's diverse landscape. Accommodation is available upon request for applicants with disabilities throughout the recruitment and selection process.

Job Segment: Electrician, Instrumentation, Electrical, Engineering