Operations/Sales Supervisor
Dufferin Concrete - A CRH Company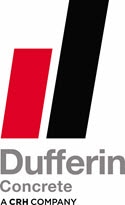 Job ID:  478917 
Work Type:  Full Time Permanent 
DELIVER CONCRETE RESULTS - JOIN THE DUFFERIN CONCRETE TEAM AT CRH CANADA 
Who we are
Recognized as one of Greater Toronto's Top 100 Employers, Dufferin Concrete has been a trusted supplier, providing the materials, expert advice and value-added services to build roads, highways, schools, homes and buildings in Southern Ontario. Our network of 28 plants and over 400 ready-mix trucks provide a variety of standard and custom concrete mixes to meet technical specifications for commercial, industrial, institutional, and residential construction customers. We have earned our reputation as one of the most trusted, experienced, and quality-driven concrete suppliers in Canada, with over 100 years of service in the building materials industry.
We are a member of CRH plc, a global building materials company with a proud and successful history, a strong track record of performance and a clear commitment to safety and ethical business practices. The company employs over 90,000 people in 37 countries around the world.
Position: Operations/Sales Supervisor
Term: Permanent
Location: Niagara Falls
 
Responsible for the production and distribution objectives for assigned ready-mix plants; effective management of subordinates to attain quality and productivity targets, compliance with legislative requirements, plant rules, safe work procedures, practices and work instructions; perform various OH&S program activities such as inspections, training and incident investigations; providing on site customer service; meeting budget objectives; interfacing with other functional groups to maintain safe and efficient facilities and processes; carrying out employee relations and labour relations activities as required; sale of ready-mix concrete in accordance with budget.
Essential Job Results:
Ensure Environmental and Health & Safety standards are met by; providing necessary resources to promote and support company programs, policies and practices; ensuring regulatory compliance is maintained; conducting workplace inspections, incident investigation, safe work training; providing supporting documentation and reporting as required.
Achieve the Plant strategic objectives by; planning, directing and monitoring the various activities at the plant level.
Maintains Plant staff performance objectives by; providing direction, support and disciplining employees; answering grievances, planning, monitoring and appraising performance objectives.
Achieves Financial Objectives by; assisting regional manager in prevarication of the plant budget; scheduling expenditures; analyzing variances; initiating corrective actions.
Complies with Federal, Provincial and Local Legal requirements by; studying existing and new legislation; anticipating future legislation; enforcing adherence to requirements; advising management on needed actions.
Maintains Plant Operations by; coordinating requirements with engineering and plant maintenance, fleet operations and dispatch departments. Run batch plant effectively daily.
Ensure proper administration/interpretation of Collective Bargaining Agreements by; having a clear understanding of the collective agreements and promoting positive working conditions and team spirit within the plant.
Contributes to Team Effort by: accomplishing related results as needed.
Ensure sales of ready-mix concrete to meet budget: Assist sales team by managing local accounts, dealing with customer issues and entering contracts in Salesforce.
Position Requirements (Experience, Technical Expertise):
Sound knowledge of OH&S policies, procedures and regulations
Sound knowledge of operating processes and procedures
Sound knowledge of products and services
Working knowledge of Collective Agreements
Sound Knowledge with MPAQ, Command and SAP, Salesforce
Education:
College diploma, preferably with in technical field, or equivalent experience
ACI Certified an asset
Position Dimensions:
Safety Oriented with previous Health & Safety experience or education
Leadership – demonstrated ability to:
Influence people in the course of their work to meet company objectives
Influence and manage change processes
Communicate and create "buy-in to company vision and values"
Coach, mentor and develop people
Build effective relationships with subordinates, peers, employees, support staff and key customers
Customer Service oriented, problem solving and troubleshooting ability
Developmental sales role
Strong organizational, interpersonal and negotiation skills
Drives Results - Consistently achieving results, even under tough circumstances
Customer focus - Building strong customer relationships and delivering customer-centric solutions
Develop & Attract Talent - Attracting and selecting the best talent to meet current and future business needs. Developing people to meet both their career goals and the organization's goals
Courage and directs work - Stepping up to address difficult issues, saying what needs to be said
Visit our website for more information:    http://www.crhcanada.com
CRH Canada Group Inc. recognizes Canada's diverse landscape. Accommodation is available upon request for applicants with disabilities throughout the recruitment and selection process.

Job Segment: Sales Operations, Operations Manager, Employee Relations, Manager, Sales, Operations, Human Resources, Management