Safety & Training Coordinator - Sumterville, FL
Sumterville, FL, US, 33585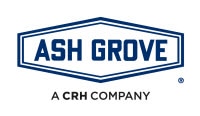 Job ID:  411901
Ash Grove Cement, a CRH company, provides portland and masonry cements to help build the foundation and infrastructure for the world around us.  We ship millions of tons of cement from our plants and network of terminals located across North America. When you work for Ash Grove, you are connecting to something bigger. Join our team and help Ash Grove build America.
Job Summary
The primary role of the Safety & Training Coordinator is to ensure all employees, subcontractors, and vendors are working and behaving in the safest way possible.  Additionally, the Safety & Training Coordinator is responsible for coordinating and conducting training classes for the employees as needed.  This position also requires the advancement, gathering, and inspection of documented information to ensure compliance.
Essential Functions
Coordinate and present classes that promote safe working activities to include First Aid/CPR and additional courses as appropriate

Serve as on-site safety presence during plant shutdowns and outages to ensure safe practices and company expectations are followed which at times will require shift or weekend work schedule

Assist with planning and delivery of annual MSHA refresher training, including both classroom training and hands-on field safety exercises

Work with site management and departments to ensure employee training courses and all required documentation is up to date in a neat, organized manner and records are readily retrievable including topics of;

area inspections, hot work, mobile equipment, lockout/tag-out, etc.

 

Conduct field safety audits and walk-through inspections to ensure that all employees are working safely.

Collaborate, formulate and suggest work safety standards and procedures related to risk prevention in areas such as hazardous materials exposure, accidents, fires, or other unsafe conditions 

Collaborate with site employees and Safety Manager to advise management on problem correction 

Assist Safety Manager with the implementation of a Competency-Based Training system and the continuous improvement thereafter to maintain compliance 

Conduct site induction/new hire onboarding and task training to include a site tour, UTV training, fire extinguisher safety, fall protection training, lockout/tag-out principles, PPE training, and additional safety training as appropriate  

Conduct 30/60/90-day safety stay interviews with new employees to ensure understanding

In conjunction with department trainers, conduct assessments to verify competency for new hires, as well as new task training for existing employees

Assist with training repository standardization and maintenance of records thereafter 

In conjunction with the Safety Manager, maintain regulatory compliance and assist in developing solutions to regulatory challenges 

Act as a Health & Safety department resource/mentor for all company employees including site trainers and participate in the new hire mentoring process
Minimum Knowledge & Experience
Knowledge and experience in mining, cement, construction, or heavy equipment industry required 

Advanced knowledge and proficiency of Microsoft Office Suite (Excel, Word, Outlook, PowerPoint, Visio) required 

Experience in training, work scheduling, and presentation required 

Excellent communication and organizational skills required 

Effective time management to organize and prioritize a heavy workload in a fast-paced demanding environment required 

Willingness to cross-train in other functions within Safety and Health department required 

Willingness to work a flexible work schedule including some nights and weekends required  
Educational Level Preferred
 High School Diploma or equivalent preferred.
Preferred Qualifications
Knowledge and skills equivalent to that gained through a minimum of two (2) years' training experience preferred 

Knowledge in any of the following:  MSHA/OSHA, State, and/or ATF regulations is preferred 

Demonstrative ability to analyze and confidently present data in a manner to promote ideas and opportunities to lead improvement preferred 

Display understanding of organizational dynamics, ability to effectively facilitate training and assessments preferred

Certified to instruct First Aid / CPR courses, or willingness to attain certification preferred

Willingness to undertake other training or educational classes that further the safety effort including Emergency Response preferred 

Multi-lingual (Spanish / English) preferred
Communications
Conveying critical or safety-related information promptly by providing verbal reports about a problem or issue and making timely/accurate reports to Supervisors and/or Managers regarding emergencies with actions taken documented. Giving or receiving instructions by radio, electronic device, or telephone. Contacting Supervisor and/or Manager for authorization of a job when needed.  Briefing supervisors/managers/other employees on jobs or issues.
Initiative
Ability to work independently and complete daily activities according to work schedule.  Meets productivity standards; completes work in a timely manner; Strives to increase productivity; works quickly but safely; achieves established goals.  Has the ability to learn new systems and methods or processes. Keeps informed of developments. Undertakes informal training or coaching and is willing to assist with on-the-job training of others. 
Innovation
Brainstorming for new ideas.  Designing a new physical product or process.  Devising new ways to improve the efficiency of an operation.
Job Knowledge
Experience in a manufacturing-based environment.  Competent in required job skills; exhibits ability to learn and apply new skills; keeps abreast of current developments; requires minimal supervision; displays understanding of how job relates to others; uses resources effectively.
Judgment
Displays willingness to make decisions that promote a safe working culture; exhibits sound and accurate judgment; supports and explains reasoning for decisions; Includes appropriate people in the decision-making process; makes timely decisions.  Ensure safe operation of equipment and safe work practices.  Has the ability to work independently; set priorities, and handle a varied workload with accuracy and attention to detail. Practices empathic and active listening skills.    
Planning & Organization
Planning a logical sequence of events or tasks.  Revising plans to account for changed circumstances, anticipating problems, and deciding work priorities within the scope of responsibility.
Problem Solving
To contact Supervisor and/or Manager, as necessary. Ensuring safety precautions are observed and followed.  Passing on and implementing orders or directives from Supervisor and/or Manager.  Managing unexpected situation(s).  Directing action in an emergency.  Following up with people to expedite work completion.
Quality
To monitor and maintain all material flows to ensure the quality of the products within specifications.   Demonstrates accuracy and thoroughness; displays commitment to excellence; looks for ways to improve and promote quality; applies feedback to improve performance; monitors own work to ensure quality.
Teamwork
To serve as a role model in the areas of leadership, teamwork, customer focus, safety, and environmental stewardship, to ensure alignment with the company's goals and objectives. To be collaborative.  
Language Skills
Strong oral and written communication.  Has the ability to effectively communicate with others within the organization. Has the ability to read and comprehend simple instructions, short correspondence, and memos.  
Mathematical Skills
Ability to work with basic applied mathematics and chemistry.  Ability to apply simple formulae and calculations (+, -, ×, ÷) with and without the use of a calculator.
Reasoning Ability
 
Ability to interpret instructions furnished in written, oral, and/or diagram form.  Ability to assess process variation through analysis of test data and determine reasonable actions/changes required.
Computer Skills
Ability to grasp quickly and learn new software/technology.
Physical Demands
The physical demands described herein are representative of those that must be met by an employee to successfully perform the essential duties and responsibilities of this position.  Reasonable accommodation may be made to individuals with disabilities to perform the essential responsibilities and duties.  While performing the duties of this position, the following physical attributes include, but are not limited to: climbing, walking, standing, bending, working at extreme heights; frequent lifting and/or moving up to 15 pounds and occasionally up to 50 pounds. Should demonstrate an ability/willingness to actively engage with the workforce in tasks as part of learning and understanding.
Work Environment
The work environment characteristics described herein are representative of those an employee encounters while performing the essential functions of this position. 
Outside
While performing the duties of this position, the employee will be exposed to the Plant environment, which may include noise, dust, and natural weather conditions.  The noise level in the Plant may be high, and in the Office environment may be usually low to moderate.  Employees may be required to work outside near moving mechanical parts and in outside conditions that include inclement weather, heat and humidity, and exposure to dust.
Inside
While performing the duties of this job, the employee is regularly required to sit.  The employee is frequently required to use hands and fingers on a computer and talk and hear.  The employee is occasionally required to stand; walk and stoop, kneel, crouch, or crawl.
Location
Any area that may be designated for plant operations.
Travel Requirements
Minimal travel may be required to other locations.
About CRH Americas
CRH Americas has a long and proud heritage as one of North America's largest corporations. We are a proud reflection of the hundreds of family businesses, local and regional companies, and mid to large-sized enterprises that together form the CRH Americas family. CRH Americas operates with a decentralized, diversified structure, letting you work in a small company environment while having the career opportunities of a large enterprise.
CRH Americas is a great place to grow! If you're up for a rewarding challenge, we invite you to take the first step and apply today! Once you click apply now, you will be brought to our career site. Please complete your online profile which will be sent directly to the appropriate Hiring Manager. Our system allows you to view and track your status 24 hours a day. Thank you for your interest in the CRH Americas family!
Ash Grove Cement is an Affirmative Action and Equal Opportunity Employer.
EOE/Vet/Disability--If you want to know more, please click on this link. 
Date Posted: 
Jun 22, 2022

Nearest Major Market: Orlando
Job Segment: Testing, Training, Safety, Technology, Operations, Service