Dufferin Construction - A CRH Company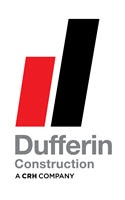 Job ID:  428082 
Work Type:  Regular 
It is a great time to join the CRH Canada team! CRH Canada is going through an exciting business transformation which demands first-class Talent Management support to drive results.

We are building a world- class team. Make your mark!

You will be a successful addition to our team if you look at change as an opportunity to develop and contribute to the business. You will be successful in your role if you like partnering with the business, presenting new ideas and providing excellent customer service.
Mosaic Transit Constructors (Mosaic) - a consortium comprised of Aecon, Dragados, and Dufferin – is partnering with Metrolinx and Infrastructure Ontario to design, build and maintain the transformative Finch West Light Rail Transit (LRT) system in the City of Toronto.

Location: Toronto, ON 
Position: Project Coordinator- Utilities
Reports to: Utility Construction Manager
Reporting to the Utilities Manager, and under the direction of the Superintendent, the Project Coordinator - Utilities will be responsible for assisting with the coordination and management of work on site to ensure the compliance of construction with the drawings and specification
Roles and Responsibilities: 
•    Assess levels, material quantities, inspections, equipment and ensure requirements are maintained to perform the work 
•    Monitor work performance to ensure project rules, procedures, and safety requirements are being followed 
•    Advise Superintendent and Utilities Manager of potential problems, work interferences and schedule difficulties and assist in determining resolutions for hydro utilities. 
•    Maintain and analyze up-to-date cost reports and submit necessary changes to ensure the project is delivered within budget 
•    Work with the contractors and consultants in a professional manner and have the ability to communicate effectively both the concerns and best interests of the project. 
•    Accurately recognize and document the need for SIs & RFIs and successfully distribute documents to the appropriate parties. 
•    Identify, draw, and communicate sketch components such as hoisting layouts, form work layouts, and form work detail; recognize and resolve errors, omissions, and conflicts in applicable drawings 
•    Organize, direct, and assess subcontractors/vendors as required for hydro utilities. 
•    Organize, attend and prepare the Minutes of Meeting for the Preconstruction Kick Off meetings with subcontractors/ suppliers. 
Qualifications: 
•    Must have a minimum of 3 years experience working with electrical and hydro dry utilities 
•    Previous experience managing subtrades and construction experience 
•    Knowledge of current construction industry practices, specifications and regulations typically obtained through relevant education and experience. 
•    Civil Engineering Degree or Civil Engineering Technologist/Technician Diploma with related experience • Experience working with Primavera or MS Project an asset. 
•    Experience working with Auto and 3D models an asset 
•    Logical approach to problem solving, persuasive powers, ability to motivate. 
•    Excellent written and oral communication skills. 
•    Excellent time & Project Management skills. 
•    Experience working with MS Office Applications 
Working Conditions/ Physical Effort: 
•    Demonstrate and foster a sense of urgency and strong commitment to achieving goals 
•    Effectively examines events, issues and problems to generate optimal solutions in a timely manner 
•    Focused on details, highly organized and works effectively with shifting priorities and rapid change 
•    Working from a construction site office 
•    Daily exposure to construction environment i.e. heavy equipment, live traffic and inclement weather 
•    Travel to/from/within jobsite(s) 
•    Flexibility to work nights, overtime and weekends 
•    Must have a valid G Driver's license in good standing 
We offer a competitive compensation and benefits package in a fast-paced work environment. We are looking for innovative, forward-thinking people who enjoy challenges and want to work on leading-edge infrastructure projects. 
Stay in touch with the latest on industry news and new opportunities. Follow us on Twitter, LinkedIn and Facebook or visit our website for more information: http://www.crhcanada.com
CRH Canada Group Inc. recognizes Canada's diverse landscape. Accommodation is available upon request for applicants with disabilities throughout the recruitment and selection process.

Job Segment: Civil Engineer, Construction, Electrical, Project Manager, Engineer, Engineering, Technology