Construction Claims Coordinator CO-OP (16 Months)
Dufferin Construction - A CRH Company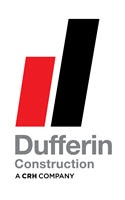 Job ID:  480812 
Work Type:  Internship 
Dufferin Construction is a division of CRH Canada Group Inc., one of Canada's largest vertically integrated building materials and construction companies.
Here at Dufferin Construction, we are always seeking to hire numerous students for co-op placements. The locations in which you will work depend on your permanent address and interest.
Who we are
Recognized as one of Greater Toronto's Top 100 Employers and under the long established and respected name of Dufferin Construction, a CRH Company, we operate a multi-million construction business which provides construction services throughout Southern Ontario and on key projects across Canada. Founded in 1912, Dufferin Construction has built a solid reputation for market excellence, drawing on a rich history and a strong heritage of quality, stability and innovative leadership in the marketplace. Dufferin Construction is one of the largest heavy civil engineering contractors in the industry, employing over 1000 people.
Mosaic Transit Constructors (Mosaic) - a consortium comprised of Aecon, Dragados, and Dufferin – is partnering with Metrolinx and Infrastructure Ontario to design, build and maintain the transformative Finch West Light Rail Transit (LRT) system in the City of Toronto.
Job Title: Construction Coordinator Co-op  CLAIMS DEPARTMENT      
Placement Term:  16 months
Expected Start Date: May 2023
Job Location: Finch LRT Project- Mosaic Transit Group 8 HANLAN RD
What you will do:
Assist the Project Superintendent in planning, coordinating and supervising construction activities including crew and

equipment.

Ensure compliance with the Occupational Health & Safety Act and Regulations for construction projects by implementing the Company's OH&S management system.

Maintain and manage plans, specifications, cost, and material estimates, subcontract and related

reports. Assist with construction data analysis and reporting. 

Establish, monitor and initiate updates to, construction work schedules.

Maintain accurate cost control plans by entering daily units of completion and processing time cards and material packing slips for payment and cost control updates.

Receive and review the monthly CPS report and review for accuracy.

Receive and review monthly timesheet database and break down and disseminate the sheet for team review.

Break monthly billing into the appropriate groupings and update overall financial reports.

Maintain month-over-month progress, and provide reports to Technical Team management.

Coordinate with the Technical Team to manage design changes, detailing description of the change, reason and implications.
What you need to have:
      Requirements:
Currently enrolled in a Civil Engineering Degree, Civil Engineering Technologist or Technician Diploma

Related experience (work or school)

Aptitude to learn

Valid full class G driver's license.

Proficiency with MS Excel, Power BI, and strong analytical skills. 

Coding experience is an asset. 
    Position Dimensions:
Demonstrates a sense of urgency and strong commitment to achieving goals and objectives. 

Detail-oriented, highly organized and works effectively with shifting priorities and rapid change. 

Effectively examines events, issues and problems to generate optimal solutions in a timely manner. 

Communicates with impact and creates an environment in which people communicate openly and honestly.  

Fosters teamwork and cooperation with a strong ability to work with a highly functional team of experts. 

Strong computer skills (Microsoft Office, Bluebeam, Civil 3D).  
   Working Conditions:
Standard 50 hours per week.

Possibility of night work or weekend work based on operational requirements.

Travel to/from/within jobsite(s). 
Stay in touch with the latest on industry news and new opportunities. Follow us on Twitter, LinkedIn and Facebook or visit our website for more information: http://www.crhcanada.com
CRH Canada Group Inc. recognizes Canada's diverse landscape. Accommodation is available upon request for applicants with disabilities throughout the recruitment and selection process.

Job Segment: Civil Engineer, Construction, Data Analyst, Engineer, Database, Engineering, Data, Technology