Dufferin Concrete - A CRH Company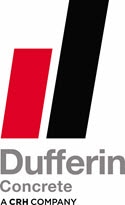 Job ID:  480013 
Work Type:  Full Time Permanent 
DELIVER CONCRETE RESULTS - JOIN THE DUFFERIN CONCRETE TEAM AT CRH CANADA 
Who we are

Recognized as one of Greater Toronto's Top 100 Employers, Dufferin Concrete has been a trusted supplier, providing the materials, expert advice and value-added services to build roads, highways, schools, homes and buildings in Southern Ontario. Our network of 28 plants and over 400 ready-mix trucks provide a variety of standard and custom concrete mixes to meet technical specifications for commercial, industrial, institutional, and residential construction customers. We have earned our reputation as one of the most trusted, experienced, and quality-driven concrete suppliers in Canada, with over 100 years of service in the building materials industry.
We are a member of CRH plc, a global building materials company with a proud and successful history, a strong track record of performance and a clear commitment to safety and ethical business practices. The company employs over 90,000 people in 37 countries around the world.
Position: Millwright
Term: Permanent
Location: Mississauga-travel to Malton and Georgetown
Job Description
The Millwright is mindful of efficiency, up-time and customer service, who makes part of the regional maintenance team and supports the operations team by performing preventative and corrective maintenance activities, and project work for the ReadyMix production plants and equipment.  This is a full time, permanent, day shift position.
 
Key Duties and Responsibilities:
Maintain equipment in proper operating condition through preventative and corrective maintenance and providing support during breakdowns.

Responsible for project work (process and/or continuous improvement, reliability) and part of the annual shut-down team responsible for overhauls

Troubleshooting and maintenance (repair, overhaul, install, replace) of ReadyMix concrete production equipment: belt conveyors, screw conveyors, dust collectors, pumps, pneumatic gates and actuators, compressors, boilers & water heaters, and similar equipment.
 
Skills and Qualifications:
Industrial millwright license

Excellent communication skills

Welding, cutting, brazing using different techniques and with different metals

Hoisting and Rigging knowledge required

Knowledge of Pneumatic components and systems

Basic understanding and troubleshooting knowledge of pumps, fans, blowers, compressors

Ability to read and follow blueprints, diagrams, schematics, work procedures

Knowledge of transmission systems from motors, to gearboxes, sheaves/pulleys, shafts, bearings
 
Working Conditions and Physical demands
ReadyMix plants provide the opportunity to work under a varied range of conditions: Indoors and outdoors at any point in time in the year, with some instances of working at heights and in confined spaces.
 
Health and Safety
Comply with OHSA and all its applicable regulations

Use of Personal Protective equipment as prescribed

Comply with company's safety rules, policies, and procedures

Report all incidents and near misses

Report all safety hazards

Follow Lockout/Tag out procedures

Emergency response plan awareness

Stay in touch with the latest on industry news and new opportunities. Follow us on Twitter, LinkedIn and Facebook or visit our website for more information: http://www.crhcanada.com
Visit our website for more information:    http://www.crhcanada.com
CRH Canada Group Inc. recognizes Canada's diverse landscape. Accommodation is available upon request for applicants with disabilities throughout the recruitment and selection process.

Job Segment: Welding, Manufacturing